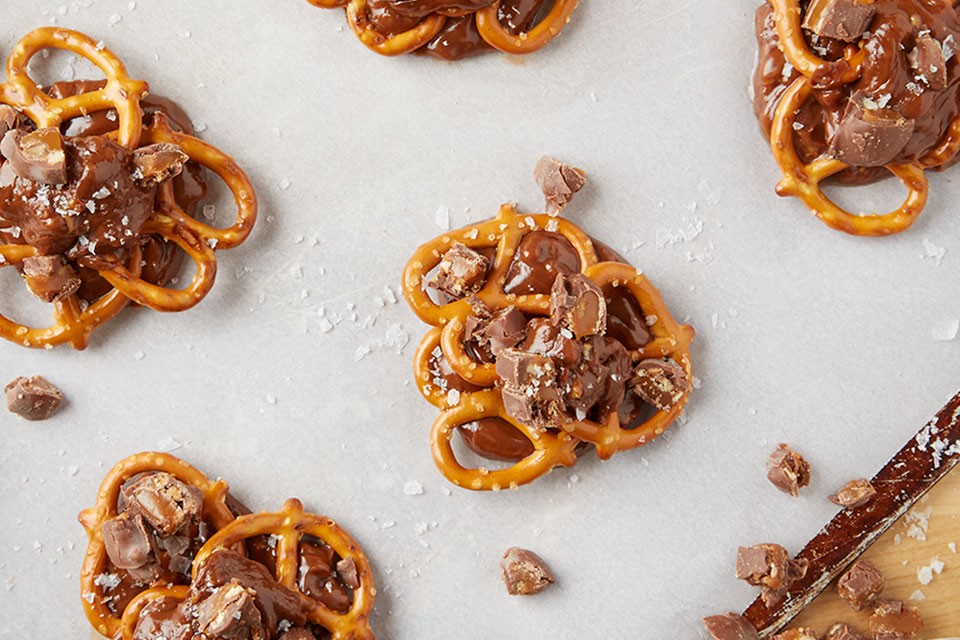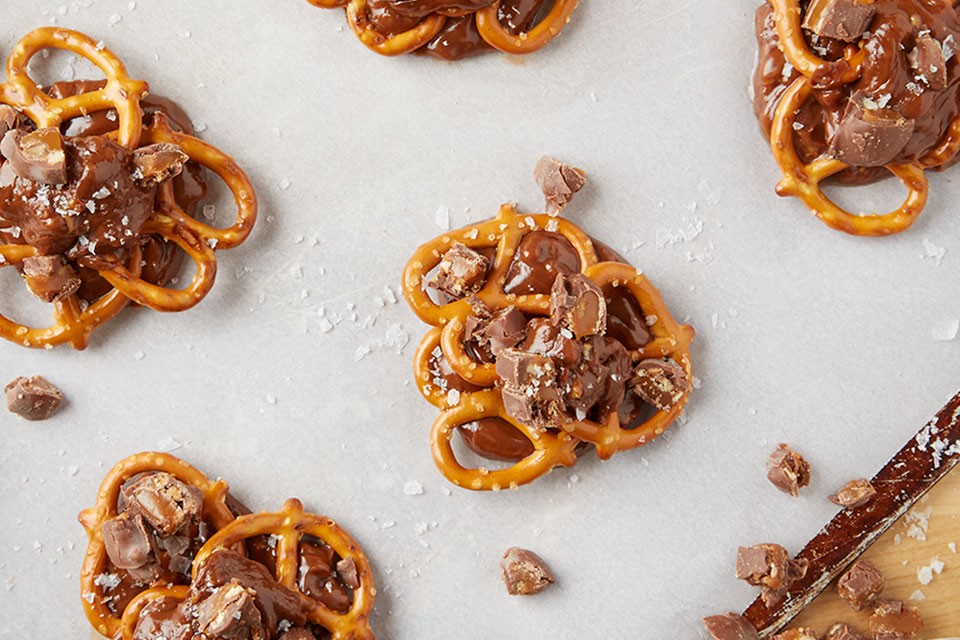 Do you have a sweet tooth or a salty tooth? If you have an indecisive tooth you'll love these Sweet n' Salty TURTLES Pretzels.
What you need
½ bag
mini pretzel twists
How to prepare
Instructions
Melt 1 bag of MINI TURTLES in a bowl set over lightly boiling water. Stir in cream. Chop remaining ½ bag of MINI TURTLES.
Drop spoonfuls of melted MINI TURTLES on wax paper. Use the back of your spoon to smooth out slightly. Drop 3 pretzels onto each chocolate mound so that they slightly overlap. Spoon a little melted MINI TURTLES over the pretzels. Sprinkle with remaining chopped TURTLES and sea salt.
Tips
Gift it!
Place in a gift box or gift bag, and get ready to make someone's day.