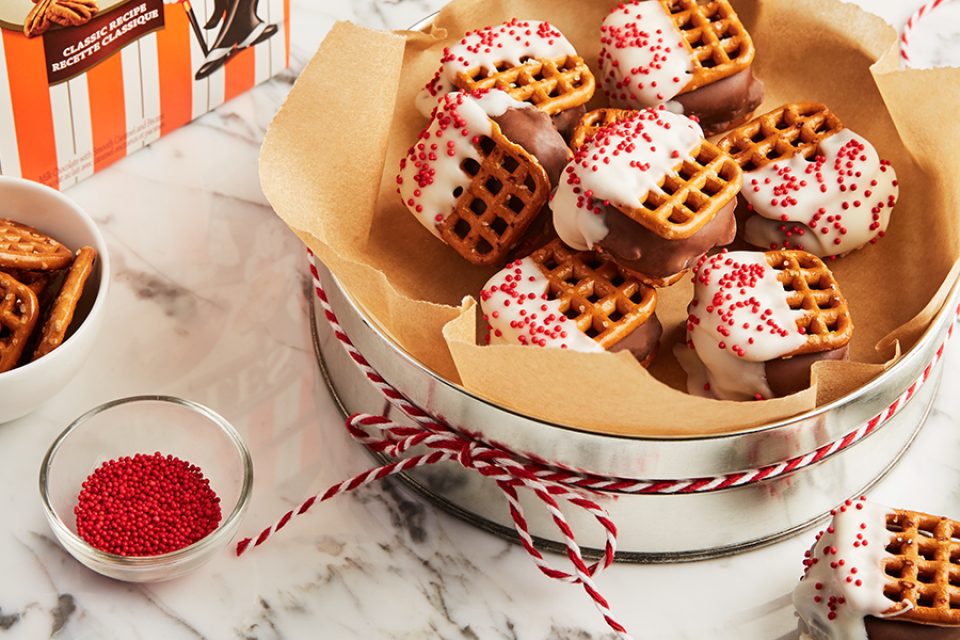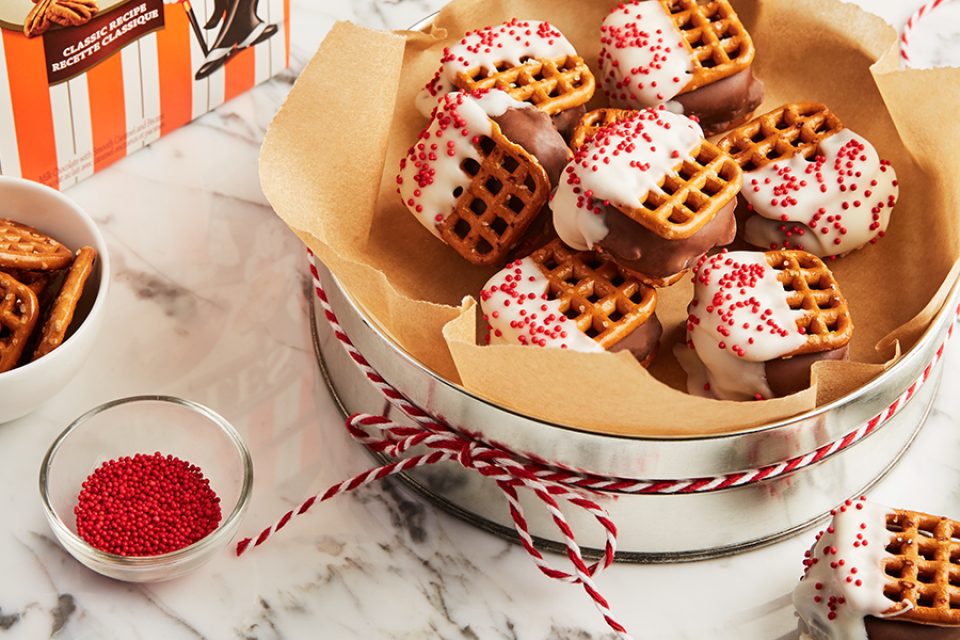 What you need
1 1/2 cups
White chocolate, melted
for garnish
Holiday Sprinkles
How to prepare
Instructions
Preheat the oven to 350 degrees.
Lay 20 of the pretzel squares on a parchment-lined baking tray and place a TURTLE on top of each pretzel square.
Warm in the oven for 2-3 min or until the TURTLES are just softened.
Top each TURTLE with the remaining pretzels to create a sandwich and press down slightly.
Melt the white chocolate, then dip each sandwich half into the melted chocolate, and sprinkle with the holiday sprinkles.
Let them set in the fridge for approximately 15 minutes.