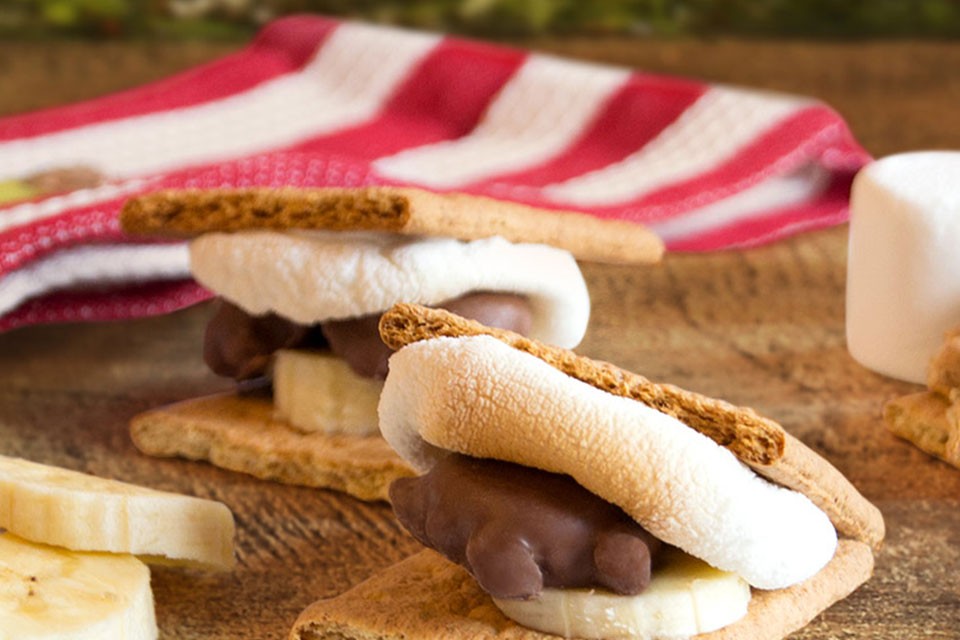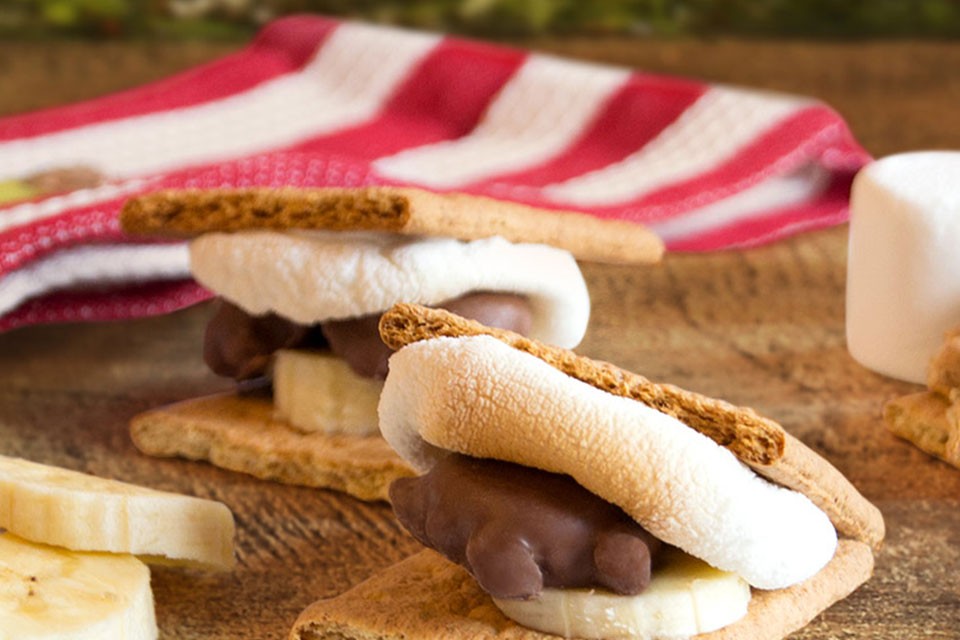 Just add bonfire.
What you need
1
small banana, cut into 6 pieces
How to prepare
Instructions
Top 6 graham crackers with a piece of banana, and 2 MINI TURTLES. Skewer marshmallows and roast over a campfire.
Place toasted marshmallows on top of banana pieces and MINI TURTLES, and top with remaining cracker. Cool for 1 minute before digging in.
Tips
Make them at home!
Broil marshmallows in the oven for 1 minute to savour that toasted-to-perfection taste at home.
Try it with strawberries.
This recipe tastes delicious with fresh strawberries too.