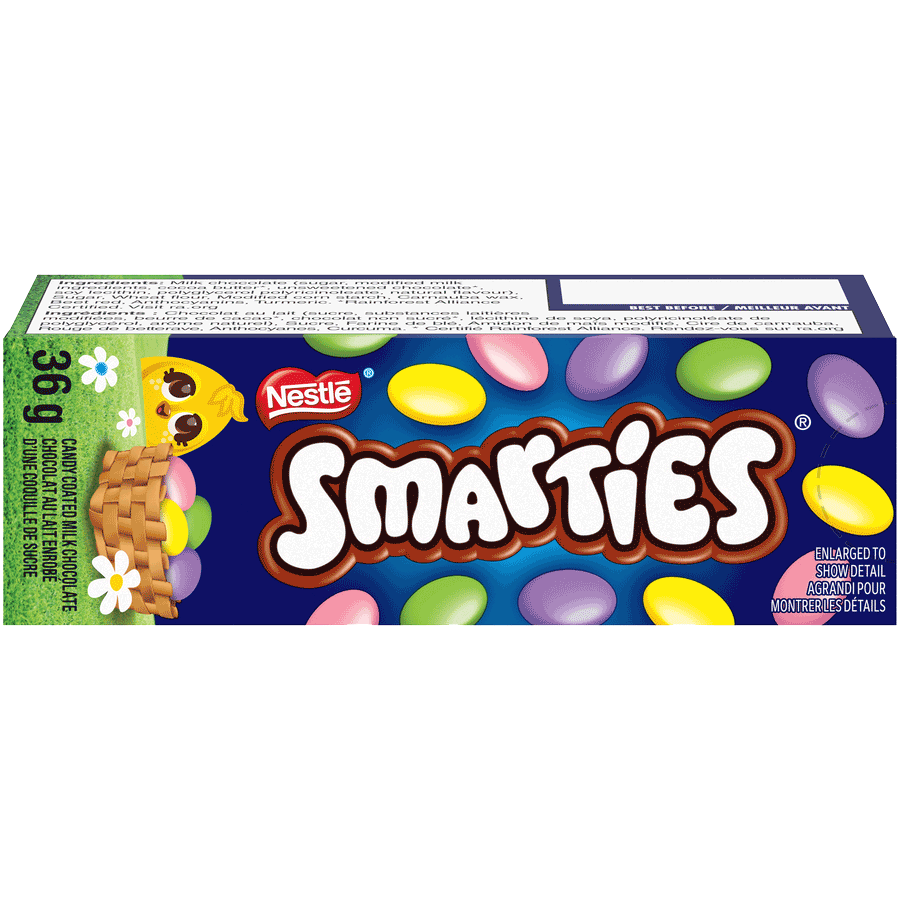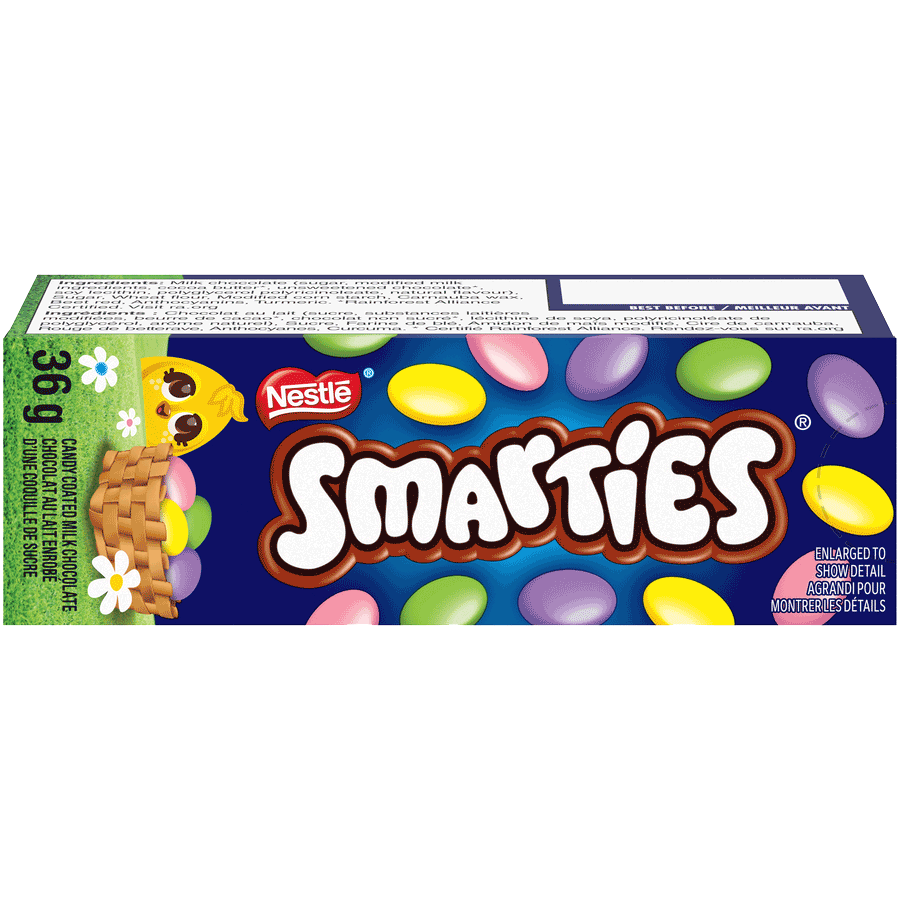 SMARTIES Easter Chocolate
Celebrate the Easter season with SMARTIES Easter Chocolate (36 g)! There's no better treat to ring in the Spring holiday than with your classic, colourful candy-coated, crunchy chocolate pieces you know and love – in pastel colours! The classic candy-coated chocolate pieces have a delicious milk chocolate centre coated in a candy shell in pastel greens, pinks, purples and yellows. Not only are they in festive colours for Easter, each piece is made with natural colours and flavours. Perfect for egg hunts, filling an Easter basket, or just for sharing the chocolate delight with family and friends!
SMARTIES Easter Chocolate
Features and Benefits
Spring pastel-coloured SMARTIES in a small rectangular box. Perfect for a sweet treat during Easter

Perfect for egg hunts, filling an easter basket or sharing with family and friends

Our cocoa is sustainably sourced and 100% certified, as part of the NESTLÉ COCOA PLAN. By working with the Rainforest Alliance, Nestlé supports cocoa farmers and quality of their products

We proudly support Kids Help Phone! NESTLÉ Canada has raised more than $11.5 million in support of Kids Help Phone over the last 32 years
SMARTIES Easter Chocolate
Nutrition Information
5% or less is a little, 15% or more is a lot.
SMARTIES Easter Chocolate
Ingredients
Milk Chocolate (Sugar, Modified Milk Ingredients, Cocoa Butter*, Unsweetened Chocolate*, Soy Lecithin, Polyglycerol Polyricinoleate, Natural Flavour), Sugar, Wheat Flour, Modified Corn Starch, Carnauba Wax, Beet Red, Anthocyanins, Turmeric. *Rainforest Alliance Certified.