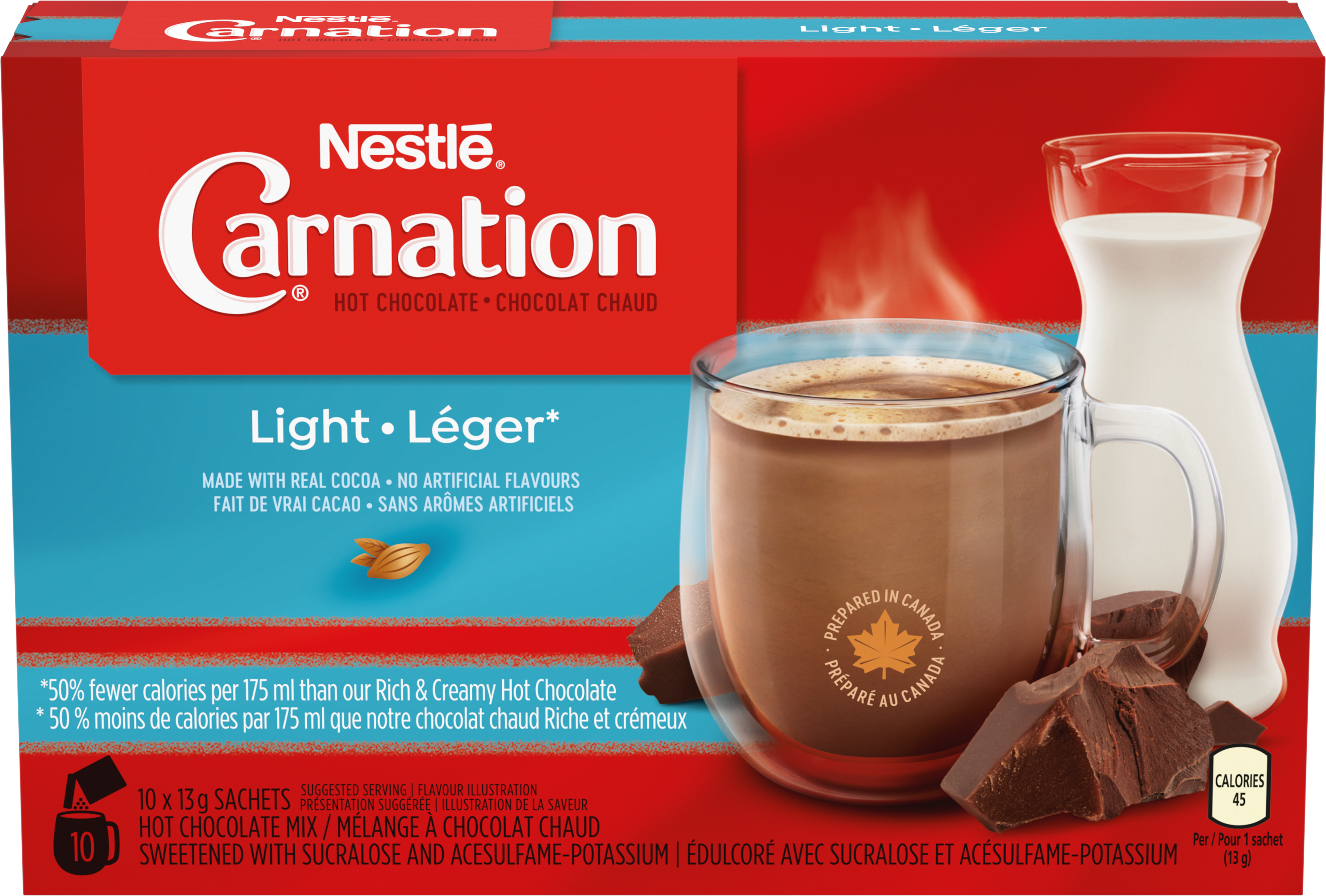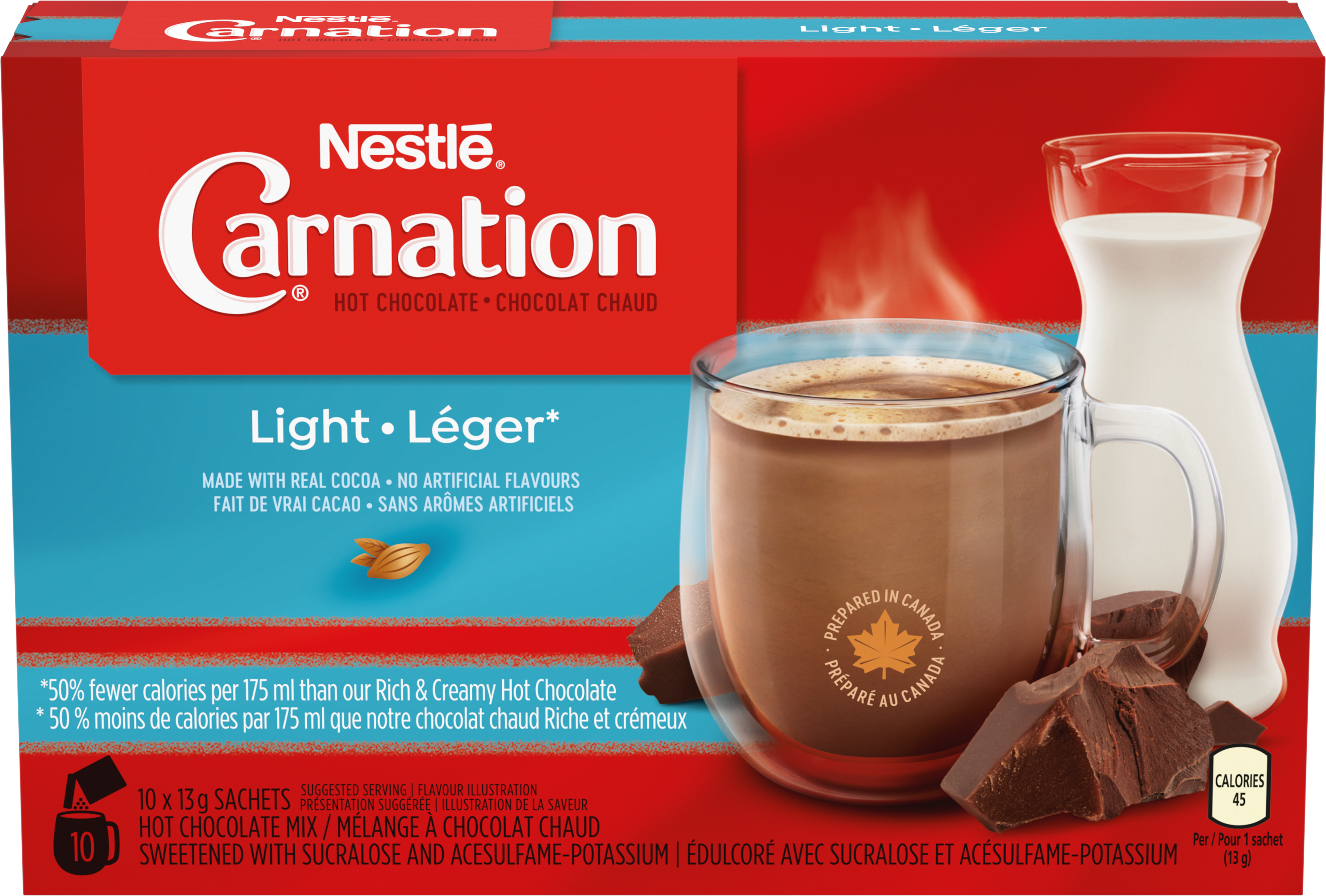 CARNATION Hot Chocolate Light
Sip some good with CARNATION Light Hot Chocolate (10 x 13 g); NEW Recipe & look; with the same great taste! Made with real and 100% sustainably sourced cocoa*, with no artificial flavours. CARNATION is committed to sustainable cocoa farming practices and helping farmers build a sustainable future for their communities. Proudly prepared in Canada, each carton contains 10 individual envelopes that mixes up a rich and creamy cup of hot chocolate you know and love, with 50% fewer calories** per serving than our original flavour. Perfect for sharing on a cold day, at the cottage, around a campfire, or taking a moment by yourself at home.

*Rainforest Alliance Certified, as part of the NESTLÉ COCOA PLAN
**than our Rich & Creamy Hot Chocolate.
CARNATION Hot Chocolate Light
Features and Benefits
10 Envelopes of delicious Rich & Creamy hot chocolate

50% less calories than our original Rich & Creamy Hot Chocolate

Made with Real Cocoa & No Artificial Flavours

We purchase 100% Sustainably Sourced Cocoa certified by Rainforest Alliance, as part of the NESTLÉ COCOA PLAN

Perfect to mix with hot water or steaming hot milk for an extra creamy cup
CARNATION Hot Chocolate Light
Nutrition Information
Per 1 sachet (13 g)
*5% or less is a little, 15% or more is a lot
CARNATION Hot Chocolate Light
Ingredients
Modified Milk Ingredients, Cocoa*, Sugars(lactose), Salt, Carrageenan, Natural flavour, Sucralose, Acesulfame-potassium. Contains 20 mg Suclarose and 5 mg Acesulfame-potassium per 13 g serving.
*Rainforest Alliance Cartified