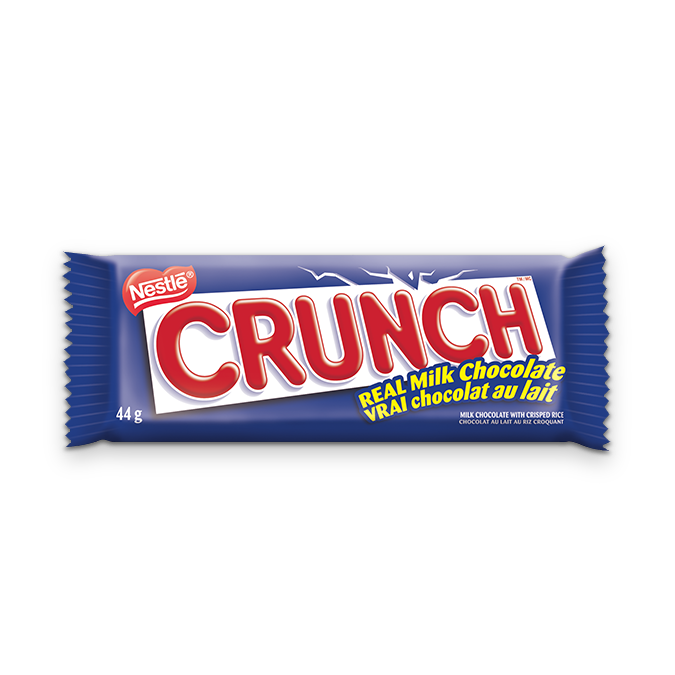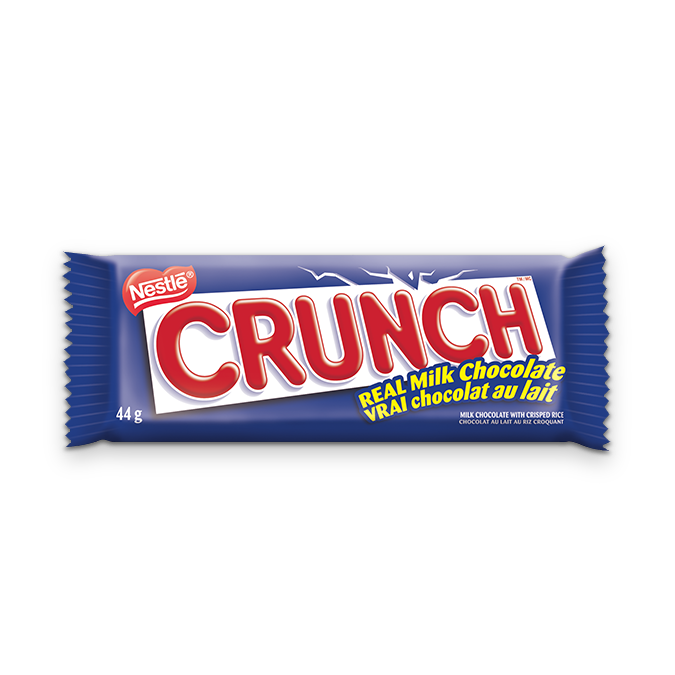 CRUNCH Bar
Nothing sounds like a CRUNCH! Bite into a tasty combination of crisped rice and milk chocolate and enjoy a deliciously loud treat experience.
CRUNCH Bar
Features and Benefits
Airy crispies and a rich chocolate taste!
Made with Nestlé Cocoa Plan cocoa
CRUNCH Bar
Nutrition Information
CRUNCH Bar
Ingredients
Milk chocolate (sugar, cocoa mass, cocoa butter, milk ingredients, lactose, soya lecithin, artificial flavour), rice crisps (rice flour, sugar, salt, malt extract). May contain nuts, peanuts and wheat.