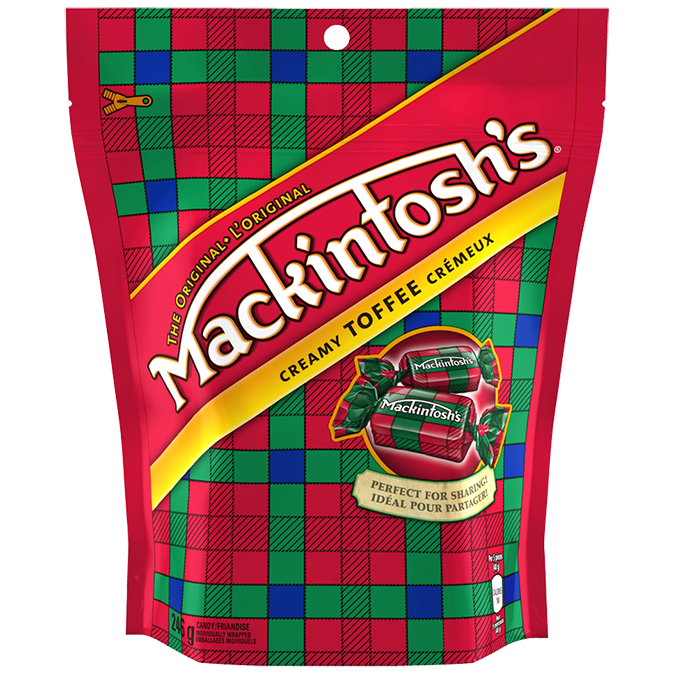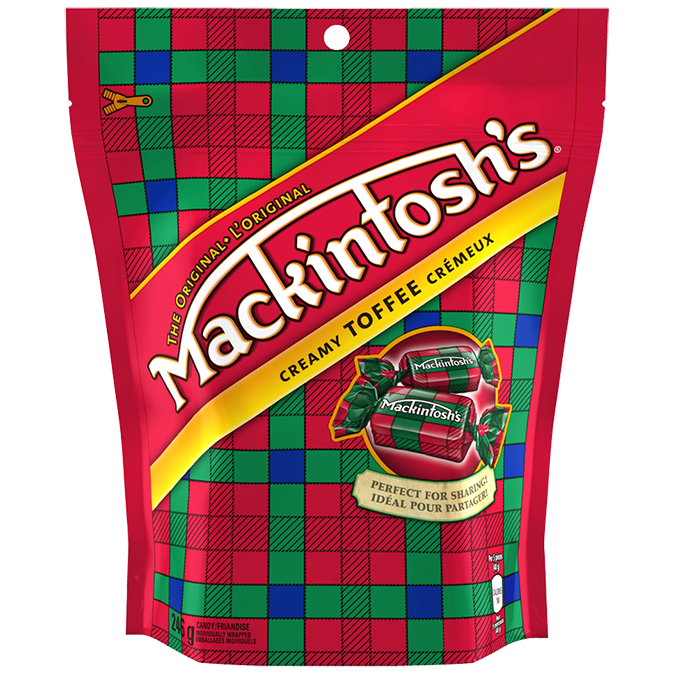 MACKINTOSH Toffee Pieces
Enjoy a bite-sized MACK! MACKINTOSH Toffee Pieces are perfect for treats and great for baking.
MACKINTOSH Toffee Pieces
Features and Benefits
Made with simple ingredients like butter and sugar

No artificial flavours or colours

Individually wrapped pieces in a beautiful tartan wrapper

Great for baking
MACKINTOSH Toffee Pieces
Nutrition Information
MACKINTOSH Toffee Pieces
Ingredients
Glucose, sugar, sweetened condensed milk, coconut oil, butter, salt, soya lecithin, corn starch.
RECIPES
Mackintosh's Chomeur Pudding
Fabricated during the Great Depression, this go to cake batter is made up of kitchen staples traditionally served with hot maple syrup or caramel. This classic French-Canadian dessert, also known as "unemployment cake", is prepared with MacKintosh's Toffee Bars for a wonderful sweet and creamy variation.
RECIPES
MacKintosh's Caramel Apple Beignets
These delicious doughy treats get their name from the French term for "fritter". This doughnut pastry is best served warm and offers 16 fresh and easy to make beignets sure to please your friends and family. Dotted with chopped Mackintosh toffee bits and dried apple and dusted with cinnamon sugar, these beignets will be perfect as a holiday treat.