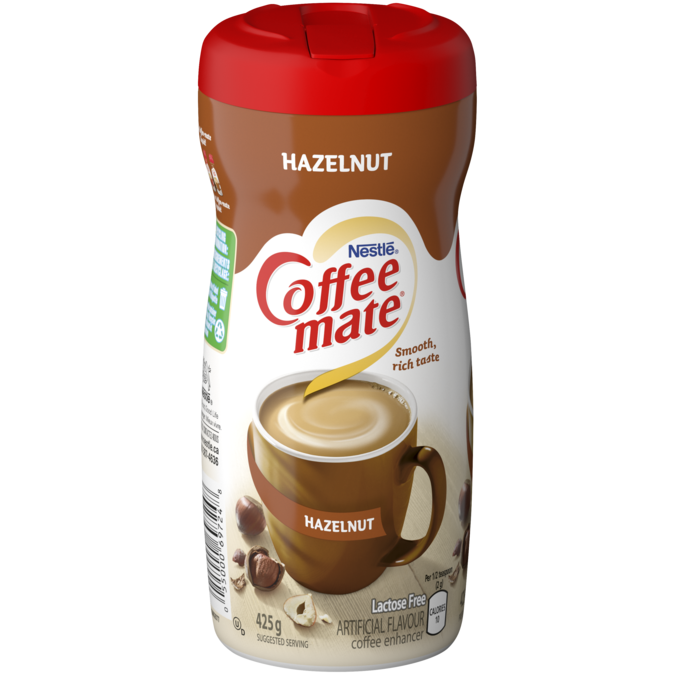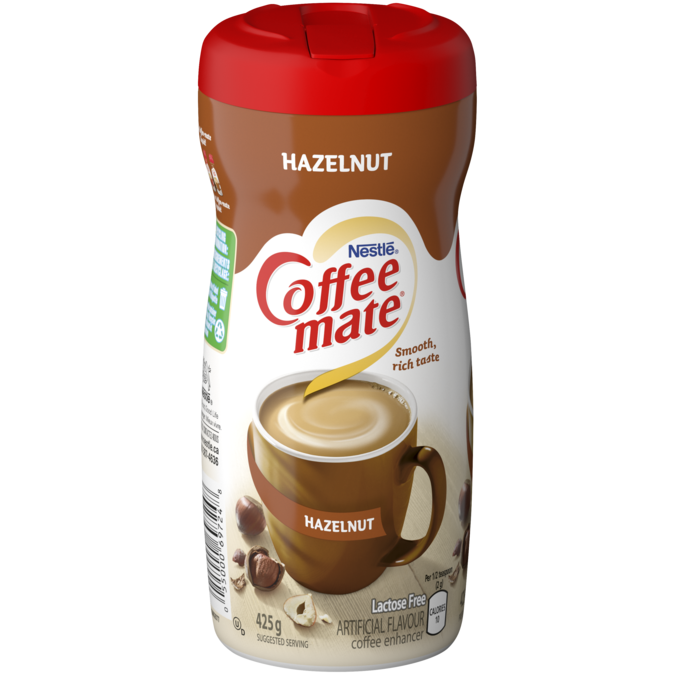 COFFEE-MATE Hazelnut Powder
There's nothing quite like a deliciously creamy tasting cup of coffee or tea with COFFEE-MATE® Hazelnut Powder (425 g), the perfect addition to your coffee or tea. Hazelnut, cobnut or filbert nut – it goes by many names, but it always tastes amazing in coffee. Thanks to this classic COFFEE-MATE® powdered coffee enhancer it's never been easier to create the perfect cup of velvety goodness any time of day. Plus, COFFEE-MATE® is lactose free. Fall in love with COFFEE-MATE®'s smooth & rich taste with a Hazelnut twist! Whether starting your day or taking a moment to recharge, the rich, creamy taste of COFFEE-MATE® Hazelnut is the perfect way to wake up your cup.
COFFEE-MATE Hazelnut Powder
Features and Benefits
Classic rich and creamy tasting COFFEE-MATE® flavour enhancer creates the perfect cup of velvety goodness with a deliciously nutty Hazelnut twist

Around one teaspoon will transform your coffee and tea every time – morning, noon or night

COFFEE-MATE® has been keeping your tea and coffee rich and creamy tasting since 1961

Lactose free COFFEE-MATE® pairs perfectly with a cup of NESCAFE® instant coffee

Easily recyclable, simply dispose of label then recycle container and cap
COFFEE-MATE Hazelnut Powder
Nutrition Information
COFFEE-MATE Hazelnut Powder
Ingredients
Sugars (Sugar, Glucose Syrup), Hydrogenated Palm Kernel Oil, Modified Milk Ingredient, Salt, Dipotassium Phosphate, Calcium Carbonate, Monoglycerides, DATEM, Artificial Flavour.
Dispose of label
Recycle container and cap