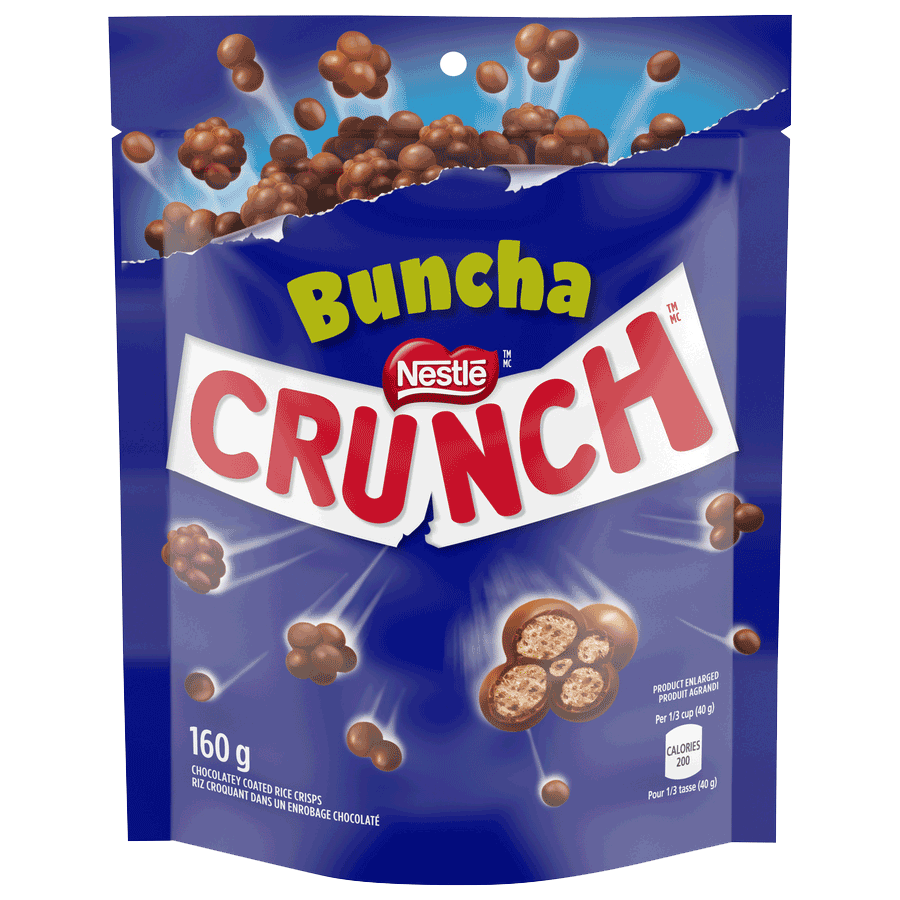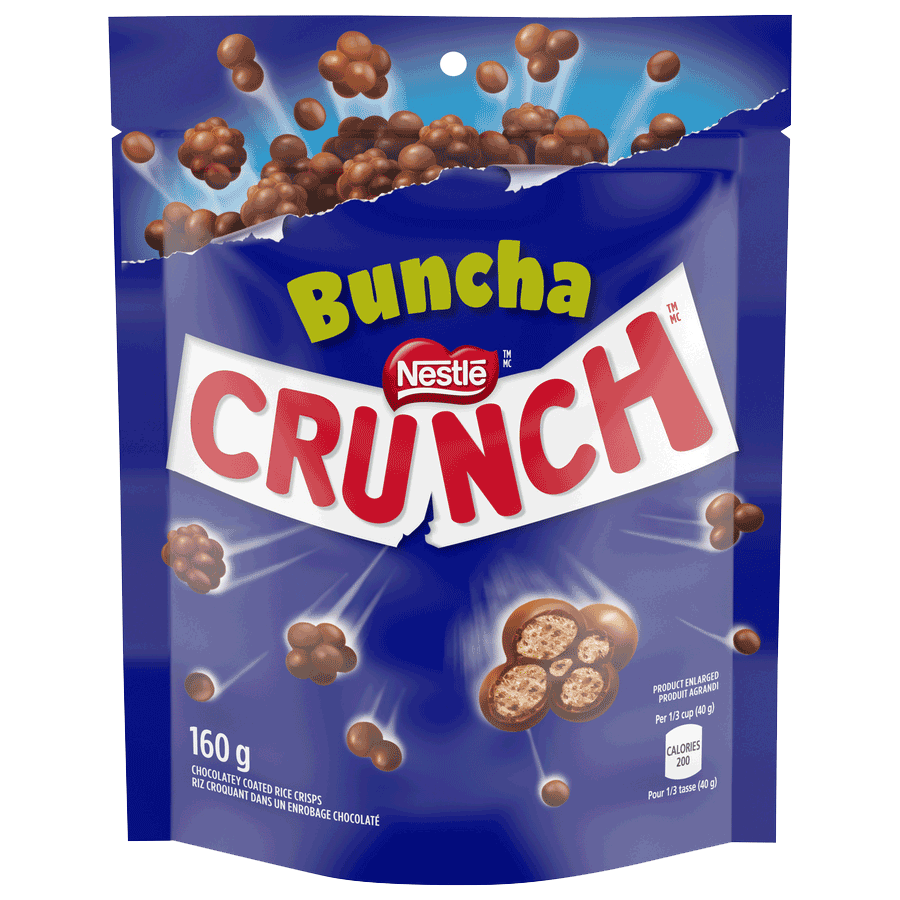 NESTLÉ BUNCHA CRUNCH
There's nothing quite as satisfying as a good CRUNCH! With new NESTLÉ BUNCHA CRUNCH (160 g), you can enjoy that addicting CRUNCH of crispy rice coated in a smooth milk chocolatey coating anywhere, anytime. It's the perfect snack to enjoy with your favourite show, newest movie, or at the end of a beautiful hike. The conveniently-sized pouch also makes it easy to share a handful with friends or take along on a trip. If you're looking for even more CRUNCH, check out our new 100g CRUNCH Tablet.
NESTLÉ BUNCHA CRUNCH
Features and Benefits
Pouch full of CRUNCH pieces – crispy rice coated in a delicious milk chocolatey coating

Conveniently sized pouch is perfect for taking along on a trip anywhere, anytime

Share the irresistible CRUNCH with friends

We've proudly supported Kids Help Phone for over 25 years!

NESTLÉ CRUNCH is also available in 100 g tablet bars
NESTLÉ BUNCHA CRUNCH
Nutrition Information
Per 1/3 cup (40 g)
*5% or less is a little, 15% or more is a lot.
NESTLÉ BUNCHA CRUNCH
Ingredients
Rice Crisps (Rice Flour, Rice and Malt Extract [Wheat, Barley], Sugar, Sea Salt), Sugars (Sugar, Glucose), Modified Milk Ingredients, Cocoa Butter, Unsweetened Chocolate, Palm and Vegetable Oil, Cocoa, Polyglycerol Polyricinoleate, Soy Lecithin, Gum Arabic, Shellac, Flavour, Citric Acid, Sorbic Acid.