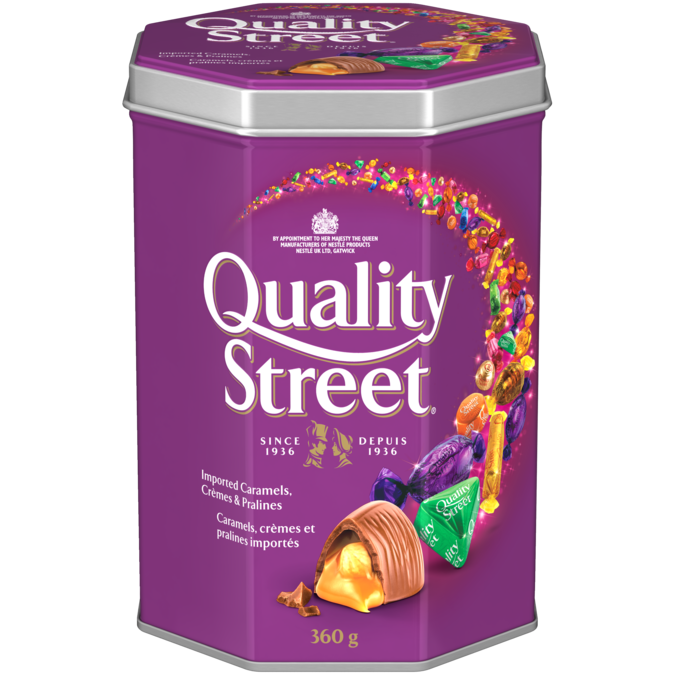 QUALITY STREET
Celebrate with a tin full of tradition. QUALITY STREET Imported Caramels, Crèmes & Pralines are a decadent mix of imported candies that will delight your friends and family. Shake, search and sort for your favourite.
Features and Benefits
Nutrition Information
Ingredients
QUALITY STREET
Features and Benefits
Assorted caramels, crèmes, and pralines imported from England

A Canadian favourite for over 75 years

Beautifully designed and reusable 360 g tin

Made with natural flavours

Perfect as a holiday gift to delight family and friends

Individual wrappers are made from compostable film
Description
Features and Benefits
QUALITY STREET
Nutrition Information
In the event of any discrepancy between the information listed on this website and on each individual package, please refer to the information listed on package.
QUALITY STREET
Ingredients
,
Modified Milk Ingredients
,
,
,
,
,
Coconut and Vegetable Oils
,
,
,
,
,
,
,
,
,
,
.
May contain peanuts and other tree nuts.