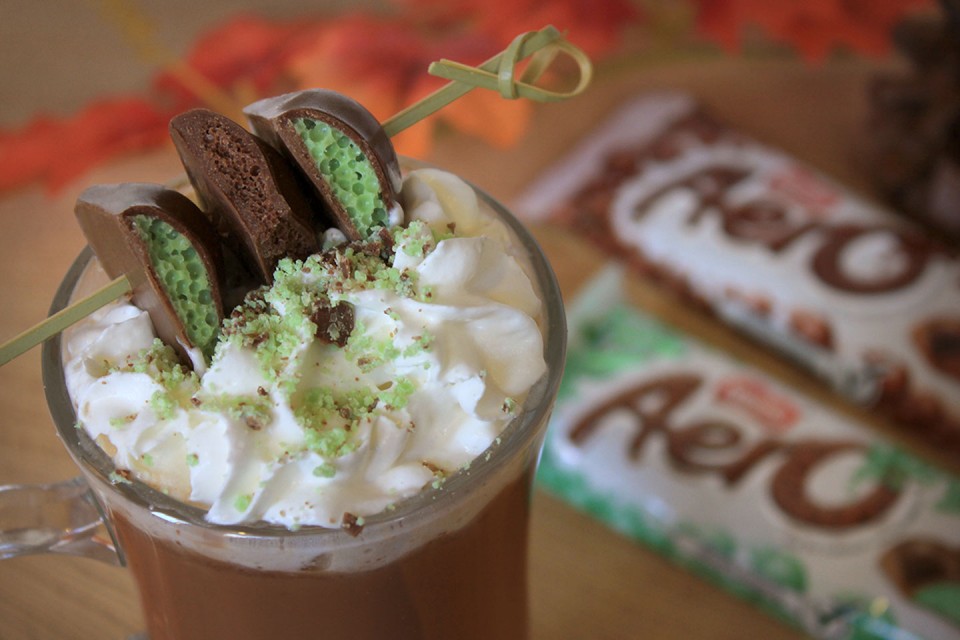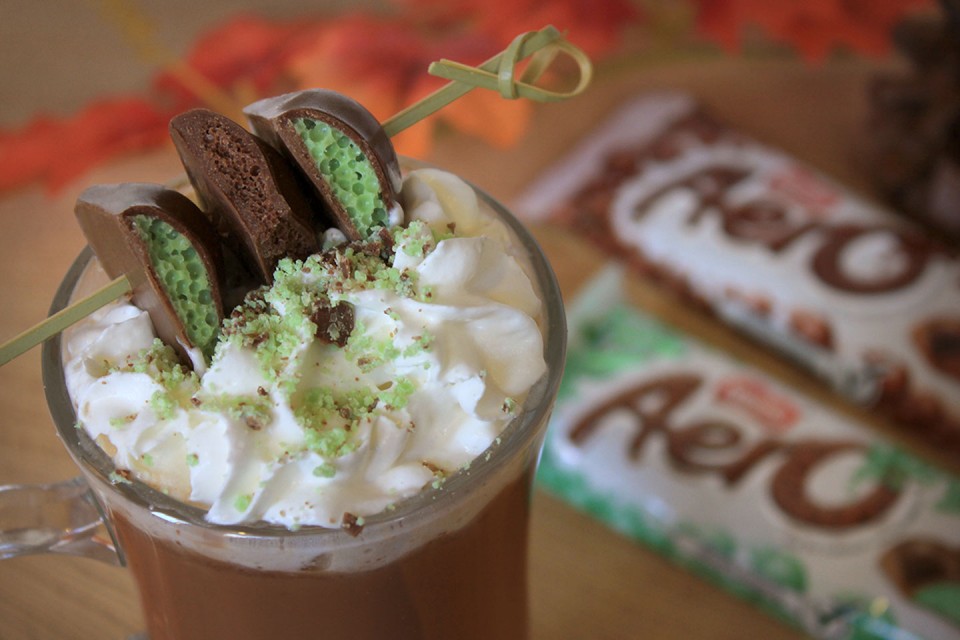 Fall + bubbly hot chocolate are so mint to be, don't you think?
What you need
Ingredients
1 bar (97 g)
Aero Milk Big Bubble Bar
How to prepare
Instructions
Melt an AERO Peppermint and an AERO Milk Big Bubble Bar into 4 cups of milk to make 4 servings of this decadent drink.
Tips
Make it mellow
Hot chocolate isn't complete without marshmallows!
Start your day!
Instead of melting the chocolate into milk, try it in coffee for a tasty afternoon treat!