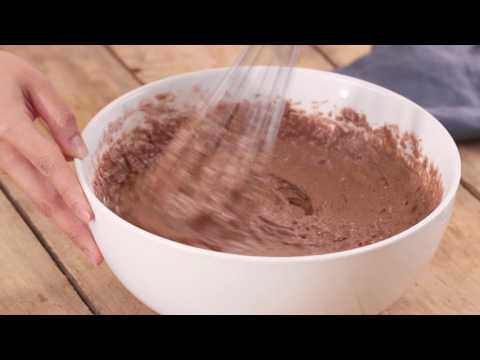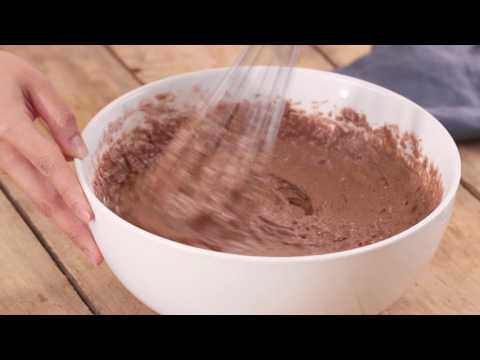 Chocolate for breakfast? Absolutely. These wholesome high-protein pancakes will fuel your busy day with the goodness of whole grains and packed with protein, delicious chocolatey sweetness of Boost®.
Skill level:
Intermediate
What you need
Ingredients
2 bottles (237 ml each) BOOST High Protein Chocolate
1 1/2 cup (375 ml) all-purpose flour
3/4 cup (185 ml) whole-wheat flour
1/3 cup (75 ml) cocoa powder
1 tablespoon (15 ml) baking powder
3/4 teaspoon (2 ml) baking soda
1/4 cup (60 ml) brown sugar
1/3 cup (75 ml) melted coconut oil, divided
or butter
3/4 cup (185 ml) puffed quinoa cereal
3/4 cup (185 ml) 0% plain yogurt
1/3 cup (75 ml) fresh raspberries
How to prepare
Instructions
In large bowl, whisk together all-purpose flour, whole-wheat flour, cocoa powder, baking powder, baking soda and salt.
In separate bowl, whisk together BOOST® High Protein Chocolate, eggs, sugar and 3 tbsp (45 mL) melted coconut oil; add to dry ingredients and mix until lumpy.
Heat a large non-stick skillet over medium heat; lightly brush with some of the remaining oil or butter. For each pancake, scoop generous 1/4 cup (60 mL) of batter onto skillet. Spread slightly with back of spoon to form pancakes. Cook in batches of 3 to 4 pancakes.
Sprinkle each pancake with 1 tbsp (15 mL) puffed quinoa. Cook for 2 to 3 minutes until bubbles appear on surface. Flip and cook for 1 to 2 minutes until bottom is dark brown. Transfer to rimmed baking sheet; cover and keep warm in 250°F (120°C) oven.
Serve pancakes warm with dollop of vanilla yogurt, fresh raspberries and a drizzle of honey.
Tips
Freeze
Cooked pancakes will keep, covered tightly in the freezer for up to 3 weeks. Simply rewarm in the oven and serve.