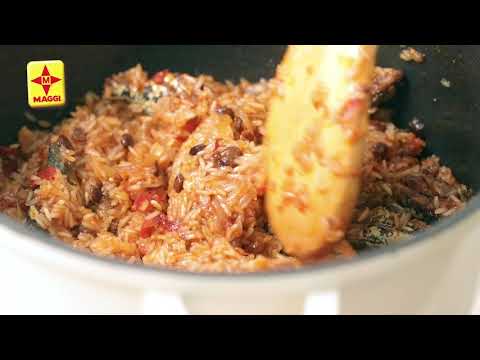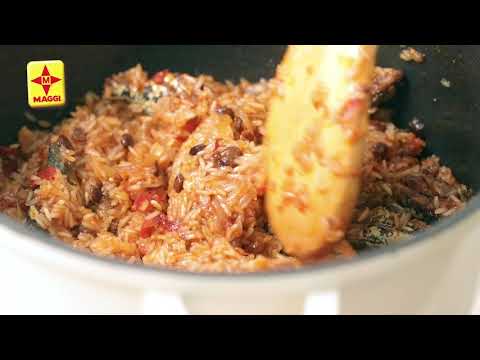 Dafaduka is a delicious and traditional dish from Africa that is earthy and full of flavour. Give it a try and let us know what you think!

Some of the products used in these recipes are not available for purchase Canada. Therefore we encourage you wherever possible to find local alternative products. Nestlé Canada Inc. does not recommend using Nestlé products not for sale in Canada and is not liable for any injuries related to the purchase and consumption of these products.
What you need
Ingredients
2 cups white long-grain Rice
5 green Chili Peppers (blended)
4g seed Gums (includes locust bean, guar)
1 smoked Herring (cleaned)
1/4 cup Vegetable Oil-Butter Spread, reduced calorie
5 Maggi Vegetable Stock Cubes (from Africa)
How to prepare
Instructions
Place a saucepan on medium heat, add oil, onions and fry until almost translucent.
Add the diced tomatoes, onions puree, ginger, garlic and peppers, stir and let simmer for 5 mins.
Add the locust beans and smoked herrings and allow it to simmer for another 5 mins.
Season your stew with a Maggi seasoning cube before adding your washed rice along with the 1 cup of water.
Stir ingredients together and cover. Cook for 15-20 mins on low heat.
Dafaduka is ready to serve!