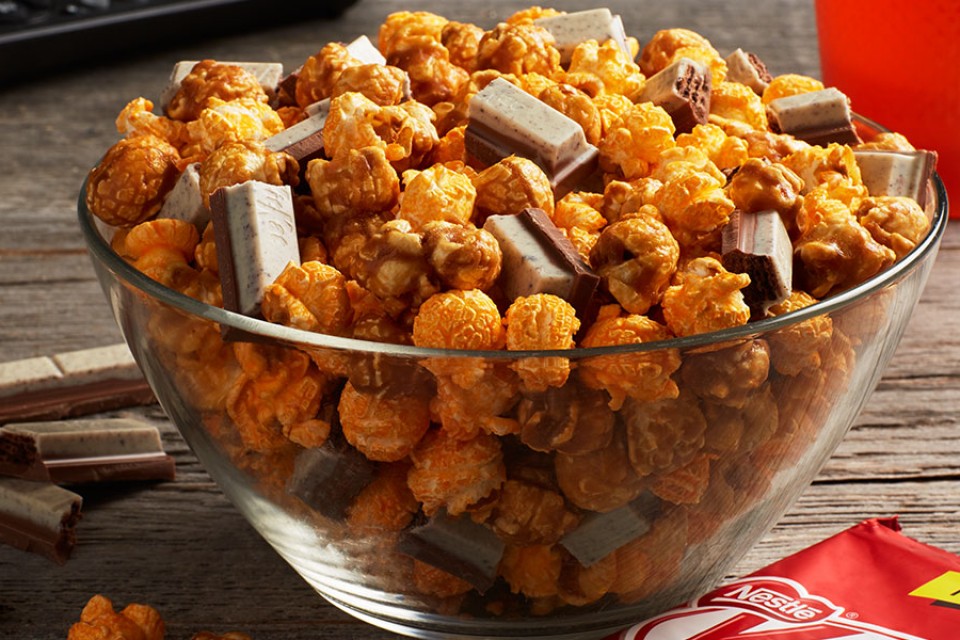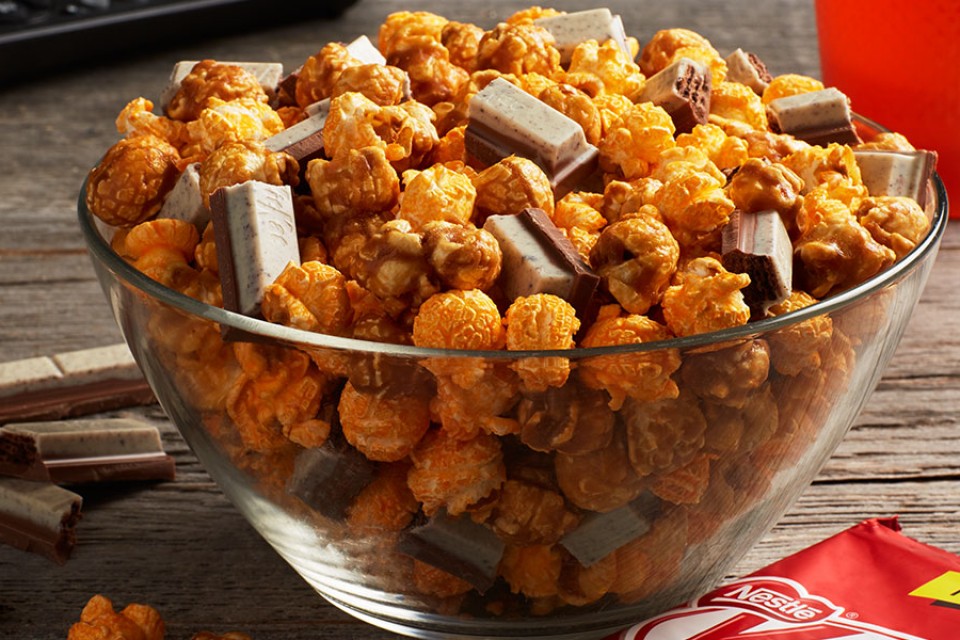 Recipes, shmecipes. Just put tasty things in a bowl and then eat it.
What you need
How to prepare
Instructions
Step 1: Break KIT KAT Cookies & Cream into bite-size pieces.
Step 2: Throw into a bowl of Chicago Mix.
Step 3: Eat it.
Tips
Swap out Chicago Mix
Try a different popcorn, chip, or whatever.