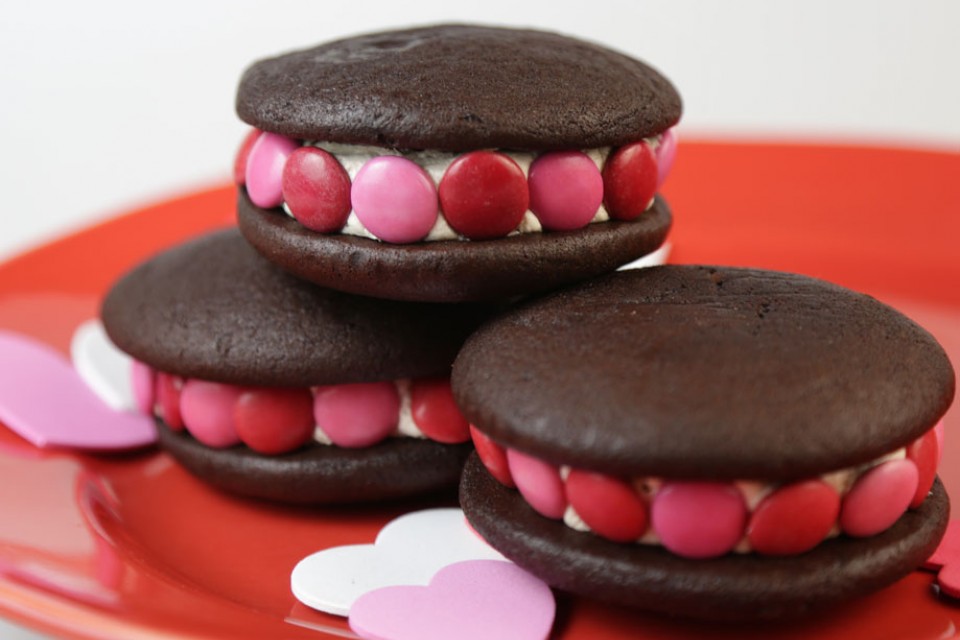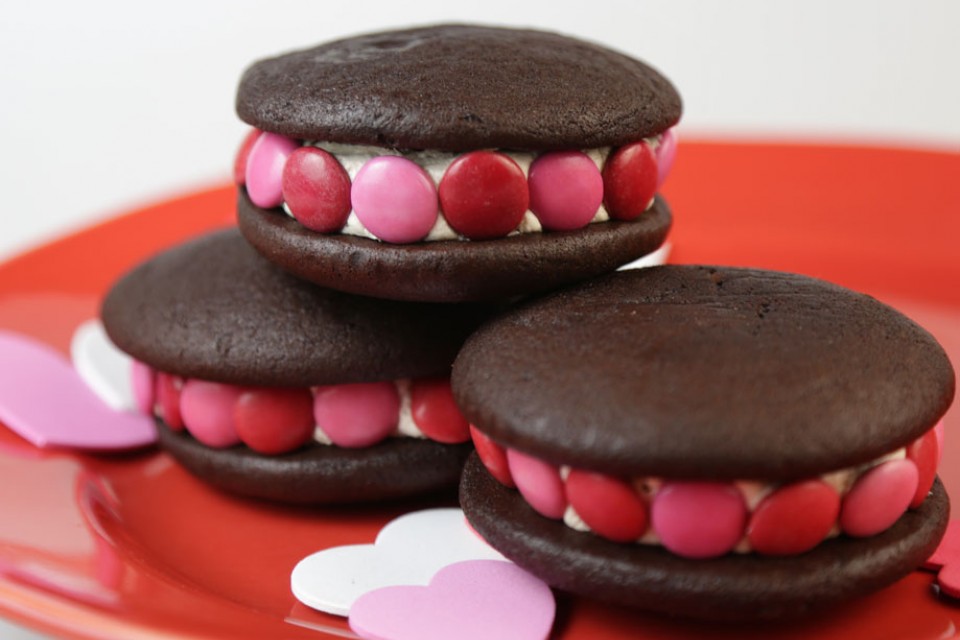 Bake up something special for your sweetie pie.
What you need
Ingredients
Valentine's Day SMARTIES
As needed to decorate
How to prepare
Instructions
Heat oven to 350°F.
Prepare the cake mix as directed (except reduce water to 3/4 cup). Drop a small spoonfuls of batter onto a greased cookie sheet (leave a 1 inch space between drops).
Bake 10 -12 minutes. Allow to cool completely before creating sandwiches with a layer of frosting. Decorate outside of pies with SMARTIES