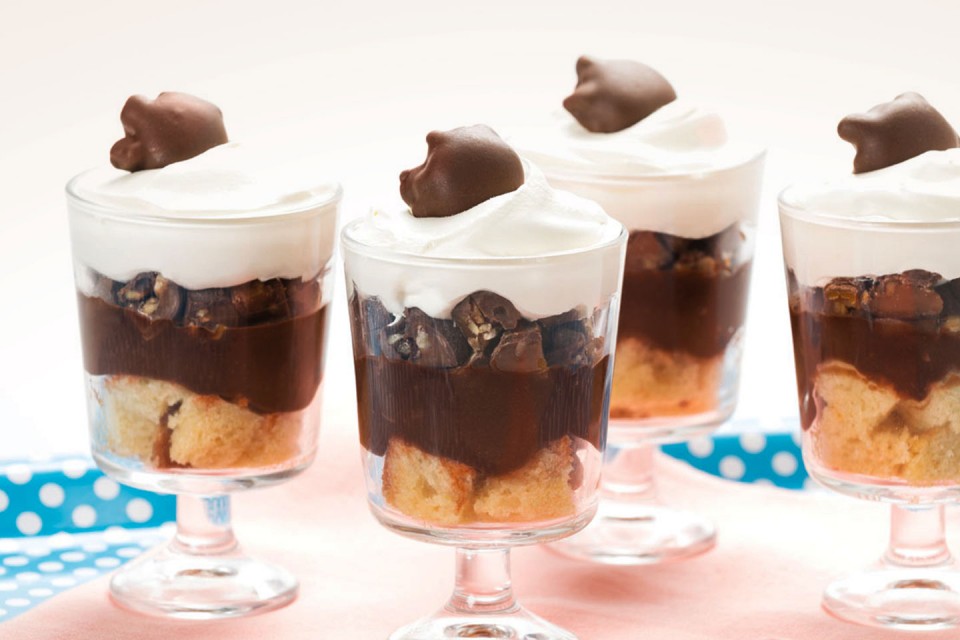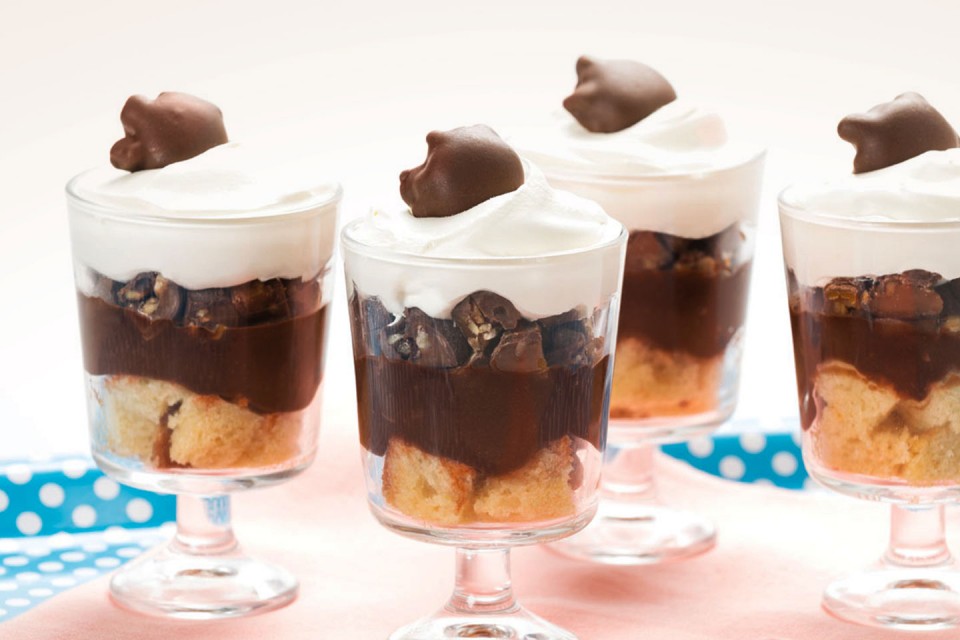 Discover layer after delicious layer with this decadent trifle!
What you need
Ingredients
2/3 cup
Prepared chocolate pudding
1 cup
Whipped cream (sweetened)
How to prepare
Instructions
Divide pound cake and pudding evenly between four tall glasses. Chop all but four Mini Turtles and sprinkle over pudding. Top with whipped cream and reserved whole Mini TURTLES. Chill for about an hour before enjoying.
Tips
Garnish with fresh fruit
Delicious when served with fresh fruit.