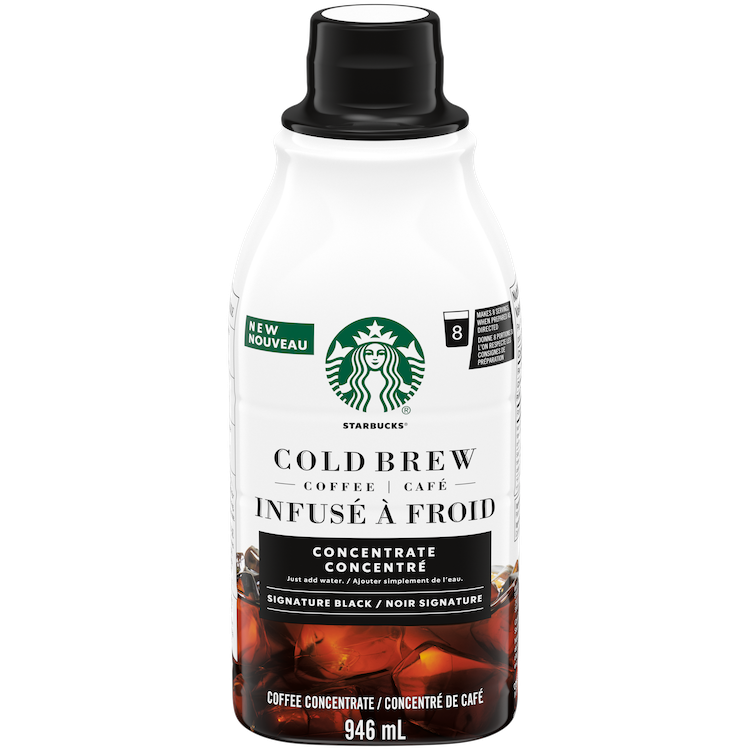 Starbucks Cold Brew Pitcher Pack
Starbucks Cold Brew Signature Black coffee concentrate is smooth with subtly sweet, chocolatey notes.
Enjoy the convenience of a Starbucks Cold Brew coffee made right at home.
New format that is easy to prepare: shake the bottle, add ice and water, mix and savour right away! No steeping or waiting required.
Each bottle makes 8 servings of 250 ml glasses.
Stir in milk, sugar or other flavours to customize your cold brew coffee.
Nutrition Information
Ingredients
Starbucks Cold Brew Pitcher Pack
Nutrition Information
In the event of any discrepancy between the information listed on this website and on each individual package, please refer to the information listed on package.
Starbucks Cold Brew Pitcher Pack
Ingredients