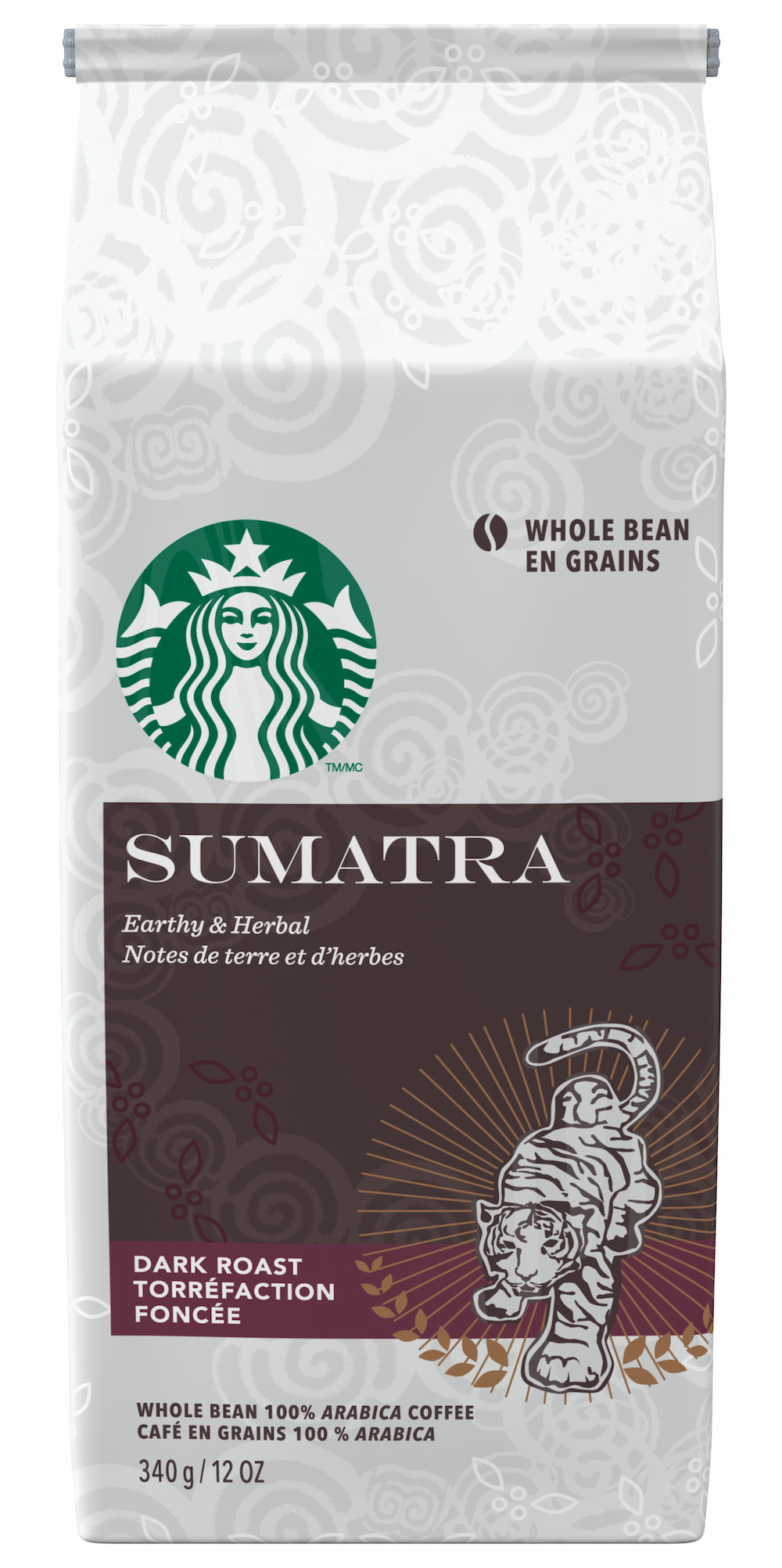 Starbucks Sumatra Coffee - Whole
Like the tiger indigenous to Sumatra, this coffee is big, bold and captivating. No other coffee has its distinctive earthy aroma and lingering low notes. The heavy, full body and concentrated herbal spice flavours are the hallmarks of a great Sumatran coffee and a favourite of our most seasoned roasters. Sumatra's heavy mouthfeel and concentrated herbal spice notes pair well with cinnamon, oatmeal, maple, toffee, and cheese. Expertly packed immediately after roasting, Starbucks whole bean coffees are as fresh as the day they were roasted.
Nutrition Information
Ingredients
Starbucks Sumatra Coffee - Whole
Nutrition Information
In the event of any discrepancy between the information listed on this website and on each individual package, please refer to the information listed on package.
Starbucks Sumatra Coffee - Whole
Ingredients