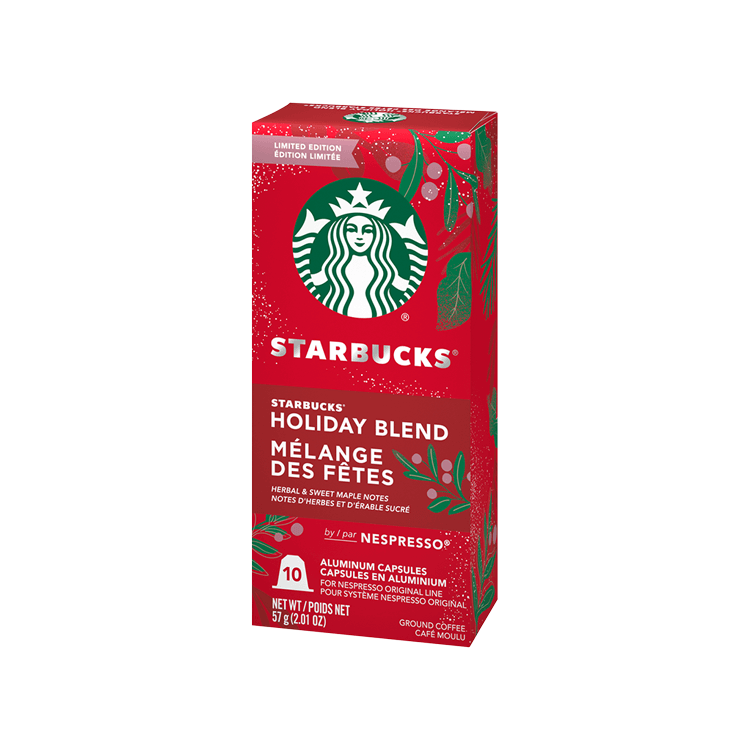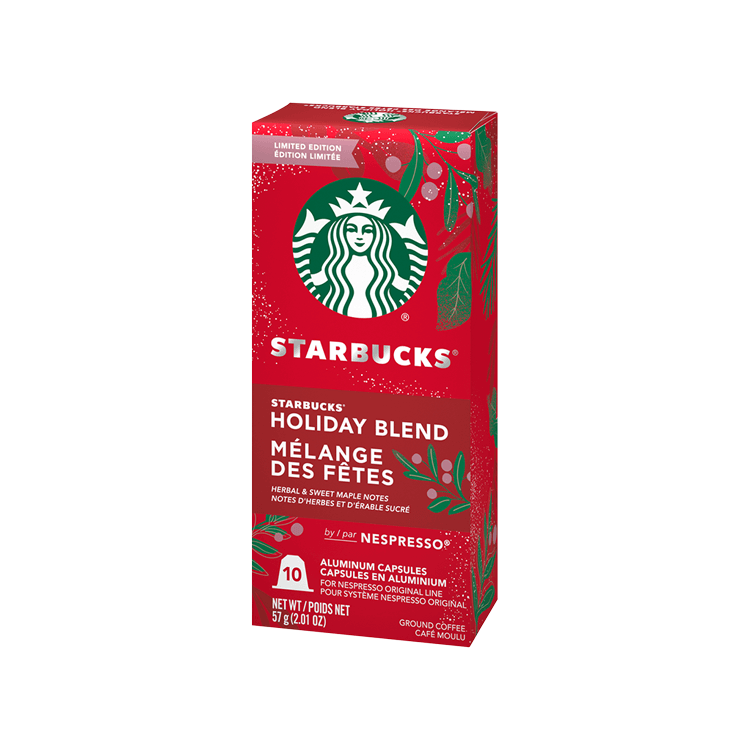 Starbucks Nespresso - Holiday Blend Roast
STARBUCKS by NESPRESSO Holiday Blend Roast coffee capsules were created special for celebrations and gatherings.
Layered, balanced, and sweet coffee with herbal and maple notes is perfect to enjoy anytime you want to take in the season.
Made with 100% Arabica beans, the same used in STARBUCKS cafés.
Balanced, smooth, and rich medium roast coffee developed with NESPRESSO to work well with Original Line NESPRESSO machines.
Starbucks Nespresso - Holiday Blend Roast
Nutrition Information
Starbucks Nespresso - Holiday Blend Roast
Ingredients