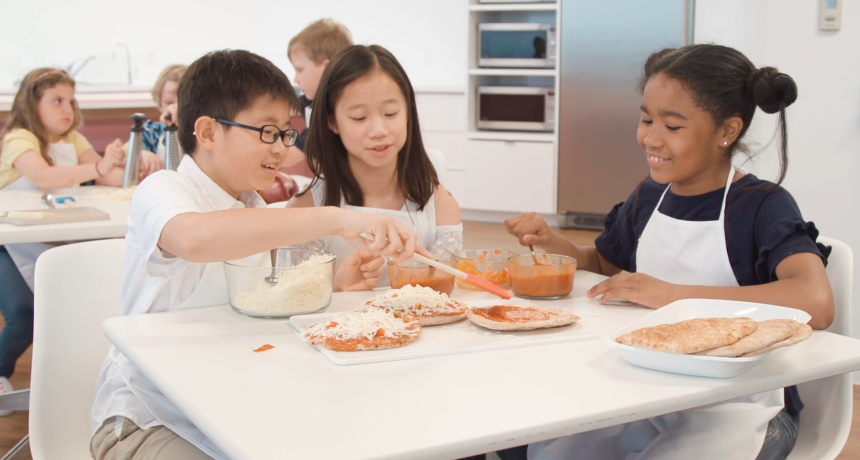 Nestle for Healthier Kids
Wednesday, December 02, 2020
TORONTO, July 15, 2019 /CNW/ - Nestlé Canada is pleased to announce the launch of the Nestlé for Healthier Kids initiative, which includes a two-year partnership with Food Banks Canada that will financially support the After the Bell Program and the expansion of the Food Explorers Cooking Club.
"At Nestlé Canada, we care about the communities where we live and work and contributing to the health of families is core to our purpose," said Jeff Hamilton, CEO of Nestlé Canada. "We are proud to partner with Food Banks Canada and support thousands of families in need by providing them with access to healthy food and the nutrition information they need to build life-long healthy habits."
"With more than 30% of food bank clients being children, we're pleased to partner with Nestlé to expand Food Banks Canada's programs to reduce child hunger. With their support, we will expand the Food Explorers Cooking club program to 6-8 year olds, providing more children and their families with hands-on skills and knowledge for planning and cooking nutritious meals; and to deliver 130,000 healthy food packs to children experiencing hunger during the summer months, when school based food programs are closed" says Chris Hatch, CEO Food Banks Canada.
Since its beginning, Nestlé has been committed to helping parents and caregivers provide nutrition to their children. Announced in 2018, the Nestlé for Healthier Kids global flagship initiative aims to help 50 million children lead healthier lives by 2030 through the support of local communities and their health promotion goals, in addition to continued improvements to Nestlé food and beverage portfolio.
For more information about the Nestle for Healthier Kids initiative, visit www.corporate.nestle.ca.
About Nestlé Canada
Nestlé is the world's largest food and beverage company present in 189 countries. Nestlé in Canada locally manufactures and/or distributes some of the world's most recognized and trusted brands, including LEAN CUISINE, NESQUIK, NESTLÉ GOOD START, HÄAGEN-DAZS, KIT KAT, NESCAFÉ, NESTLÉ PURE LIFE and NESTLÉ DRUMSTICK. Its 3,500 employees in approximately 20 locations across Canada are committed to Nestlé's purpose of enhancing quality of life and contributing to a healthier future. In 2016, Nestlé celebrated its 150-year anniversary, and has been present in Canada since 1887. More information and details are available at www.corporate.nestle.ca.
About Food Banks Canada
Food Banks Canada is a national charitable organization dedicated to helping Canadians living with food insecurity. We support a network of Provincial Associations, Affiliate food banks, and food agencies that work at the community level to relieve hunger. Our work is focused on three core areas: raising food and funds to share with our network; delivering programs and services to food banks to support their work; and influencing policy through research, awareness raising, and advocacy to find long term solutions to hunger.
Food Banks Canada provides national leadership to relieve hunger today and prevent hunger tomorrow in collaboration with the food bank network in Canada.
Media Contact: Nestlé Media Line (416) 218-2688 or [email protected]