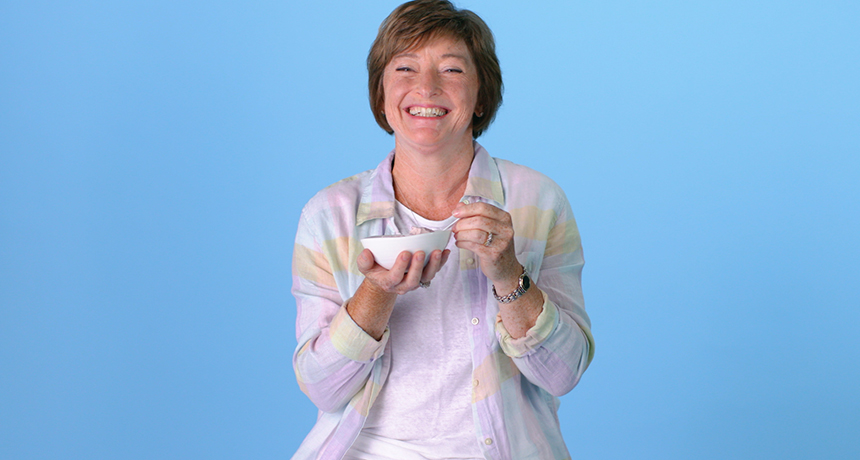 Suzette Jordan: Shaping Canadian Taste at Nestlé Canada for 29 years
Wednesday, December 02, 2020
At Nestlé Canada, we have so many smart and interesting people working together to make our products Better by the Day. To celebrate, we're launching a series of short videos to help you get to know the people of Nestlé, starting with Suzette Jordan.
My role at Nestlé Canada is Director of Technical Applications. My friends wonder what that means, but basically, I've been thinking up and re-thinking the food we eat for over 29 years. I got my start as a Nutritionist, but what really led me to become a Food Scientist was a love of being in the kitchen. The process of perfecting a recipe is so rewarding to me. I also love hearing that satisfaction from my family when they've enjoyed eating something I've created, it makes all the effort worthwhile. I guess I strive to deliver that same feeling to Canadians through my work.
In the almost 30 years I've been at Nestlé Canada, I've seen a lot of change in the food industry.
Canadians care about the food they eat, and so at Nestlé Canada we've changed too - continuously improving the products we offer and providing Canadians with the information they need to make healthy choices for themselves and for their families. Canadian food preferences have evolved, they are looking for lower sugar, lower sodium, simple ingredients and higher protein options. Recently, we've seen the rising popularity of plant-based options. Canadian taste is constantly evolving, so at Nestlé, we are too.
I think there may be a misperception out there that food science is all about developing ingredients, adding more ingredients, but these days it's really about making the food we eat simpler and creating products people love. We're always looking at ways to reduce sodium, sugar and saturated fats. Sometimes we start from scratch too, like with Goodnorth – a product that I was involved in developing. It's a frozen treat that is high in protein, low in calories and has no artificial sweeteners. I've also worked on our confectionery line of frozen desserts including Rolo, Smarties, Kit Kat, Coffee Crisp and Turtles ice cream. I love that some of these products I worked on over 20 years ago, are still family favourites today. Over the years we've continued to improve the sugar and saturated fat content in these desserts while maintaining the same delicious flavour.
Developing the best possible products for our consumers has always been my number one priority. I take great pride in what I do, and the best part of my job has always been seeing people – especially my family – enjoy those products that I've helped create. For me, above anything else, it's about making someone's day a little bit better.