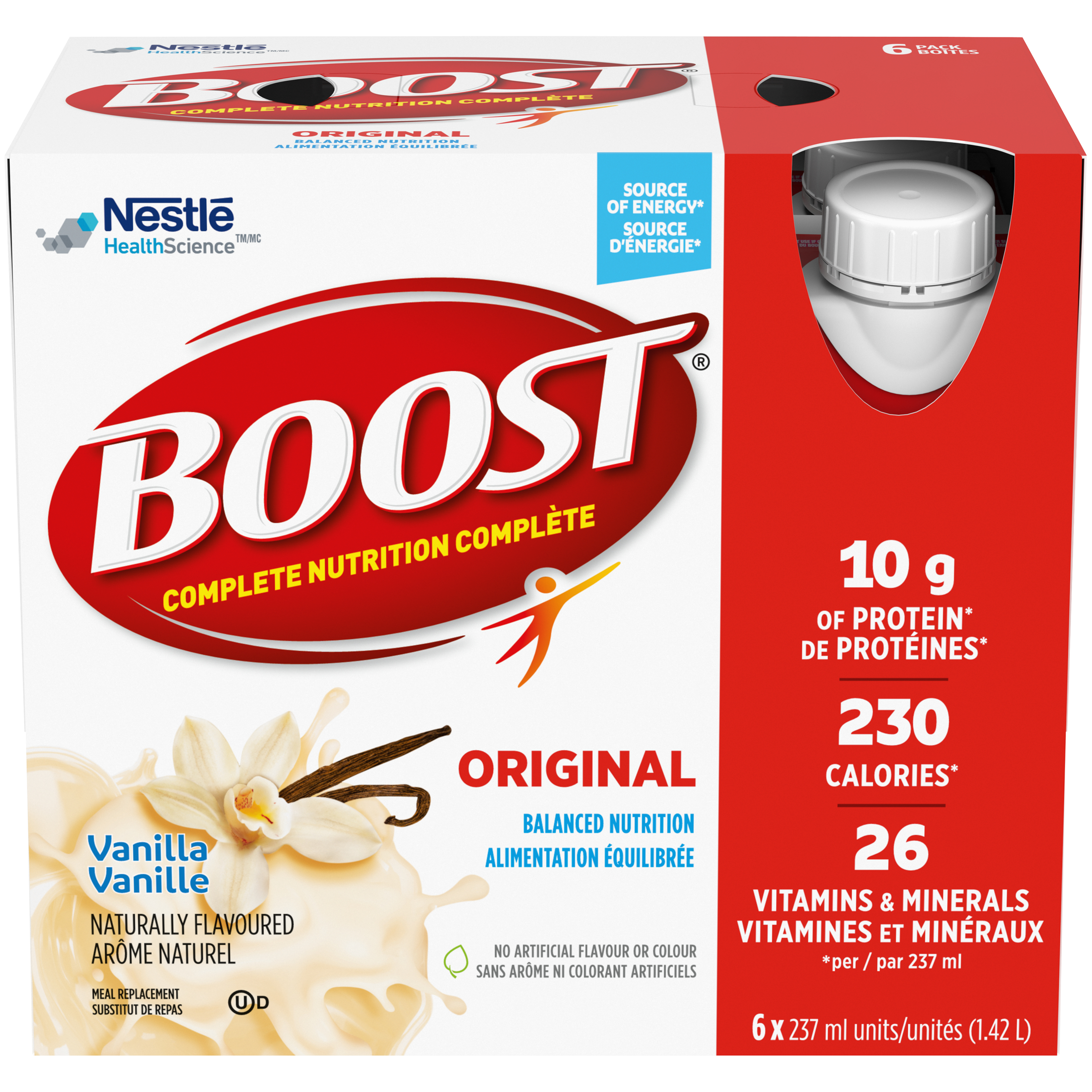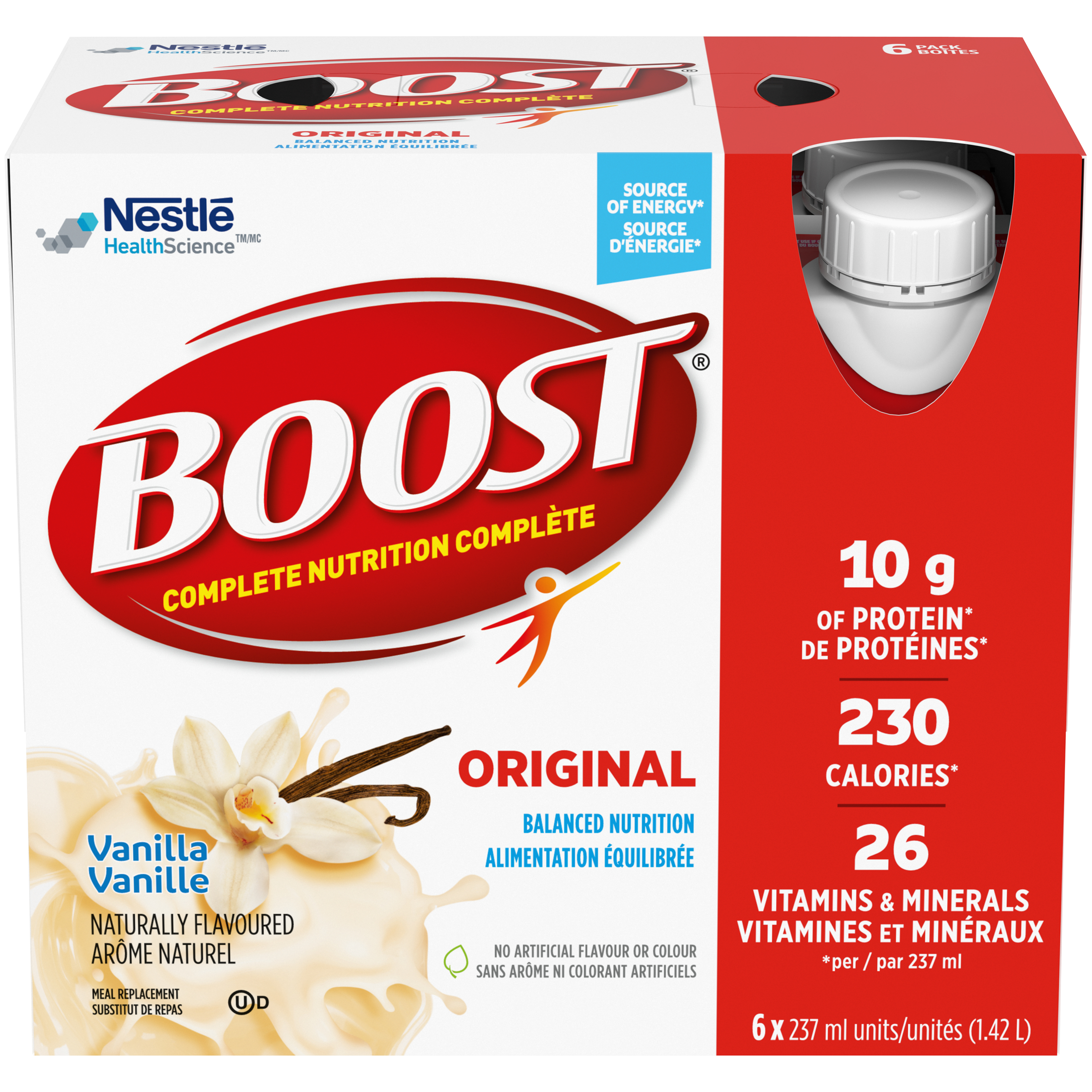 BOOST Original - Vanilla
BOOST Original is a convenient meal replacement drink that's perfect for when you're on the go, or not getting enough in your daily diet. BOOST Original Complete Nutrition Meal Replacement Drink – Vanilla (6 x 237ml) has 26 essential vitamins and minerals, 10 g of protein, and 230 calories in every 237 ml drink, offering a source of energy and complete balanced nutrition that fits perfectly with any lifestyle. Plus, our recipe has no artificial flavours or colours, and natural source sweetener for a great taste you're guaranteed to love.
*Terms and conditions apply. For more information: https://www.madewithnestle.ca/boost/tasteguarantee
BOOST Original - Vanilla
Features and Benefits
Nutritionally complete and balanced meal replacement drink with 10 g of protein per 237 ml serving to help: build & maintain muscles, repair antibodies, and build & repair body tissues
26 essential vitamins and minerals including calcium to help build and maintain strong bones and teeth
Contains vitamins A & C and Zinc & Iron that contribute to the normal function of the immune system
Kosher, gluten-free, contains no artificial flavours or colours, and natural source sweetener

Guaranteed great taste or your money back
BOOST Original - Vanilla
Nutrition Information
BOOST Original - Vanilla
Ingredients
Water, Sugars (Corn Syrup, Sugar), Milk Protein, Vegetable Oils (Canola, High Oleic Sunflower and Corn), Soy Protein, Salt, Vitamins (Vitamin A Palmitate, Vitamin D3, DL-Alpha-Tocopheryl Acetate, Sodium Ascorbate, Ascorbic Acid, Thiamine Hydrochloride, Riboflavin, Niacinamide, Calcium Pantothenate, Pyridoxine Hydrochloride, Biotin, Folic Acid, Choline Bitartrate), Minerals (Sodium Citrate, Potassium Citrate, Potassium Hydrate, Potassium Chloride, Calcium Carbonate, Tricalcium Phosphate, Magnesium Phosphate, Ferrous Sulphate, Zinc Sulphate, Manganese Sulphate, Copper Sulphate, Potassium Iodide, Sodium Selenite, Sodium Molybdate, Chromium Trichloride), Cellulose Gel and Gum, Soy Lecithin, Flavour, Carrageenan, Stevia Extract, Dimethylpolysiloxane.
Contains milk and soy.