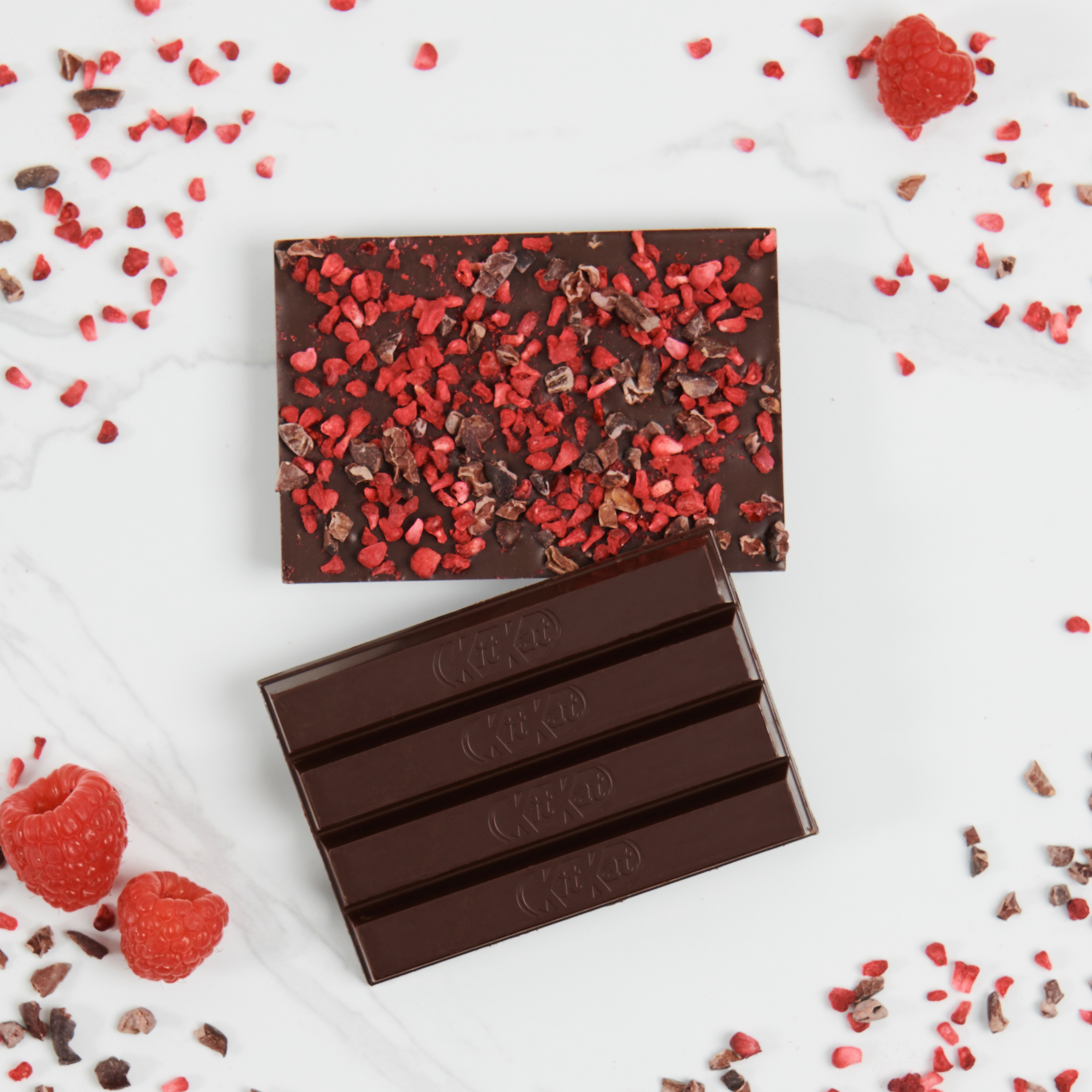 SPECIAL EDITION, LIMITED TIME ONLY
RASPBERRY BE MINE
Features and Benefits
Nutrition Information
Ingredients
RASPBERRY BE MINE
Features and Benefits
Dark chocolate with raspberries and cacao nibs

We purchase 100% Sustainably Sourced Cocoa certified by UTZ, as part of the NESTLÉ COCOA PLAN. We work with UTZ and farmers to improve the quality of their products and strengthen their communities. Find out more at www.unwrapsomegood.ca.

Handmade in Canada.

The best before date is printed on the back of all packaging. Please eat or dispose of all bars within 5 days of opening.

Store in a cool, dry place.
Description
Features and Benefits
RASPBERRY BE MINE
Nutrition Information
In the event of any discrepancy between the information listed on this website and on each individual package, please refer to the information listed on package.
RASPBERRY BE MINE
Ingredients
Dark chocolate (
,
,
,
,
,
) wafer (
,
,
,
,
,
,
,
,
)
,
.
.