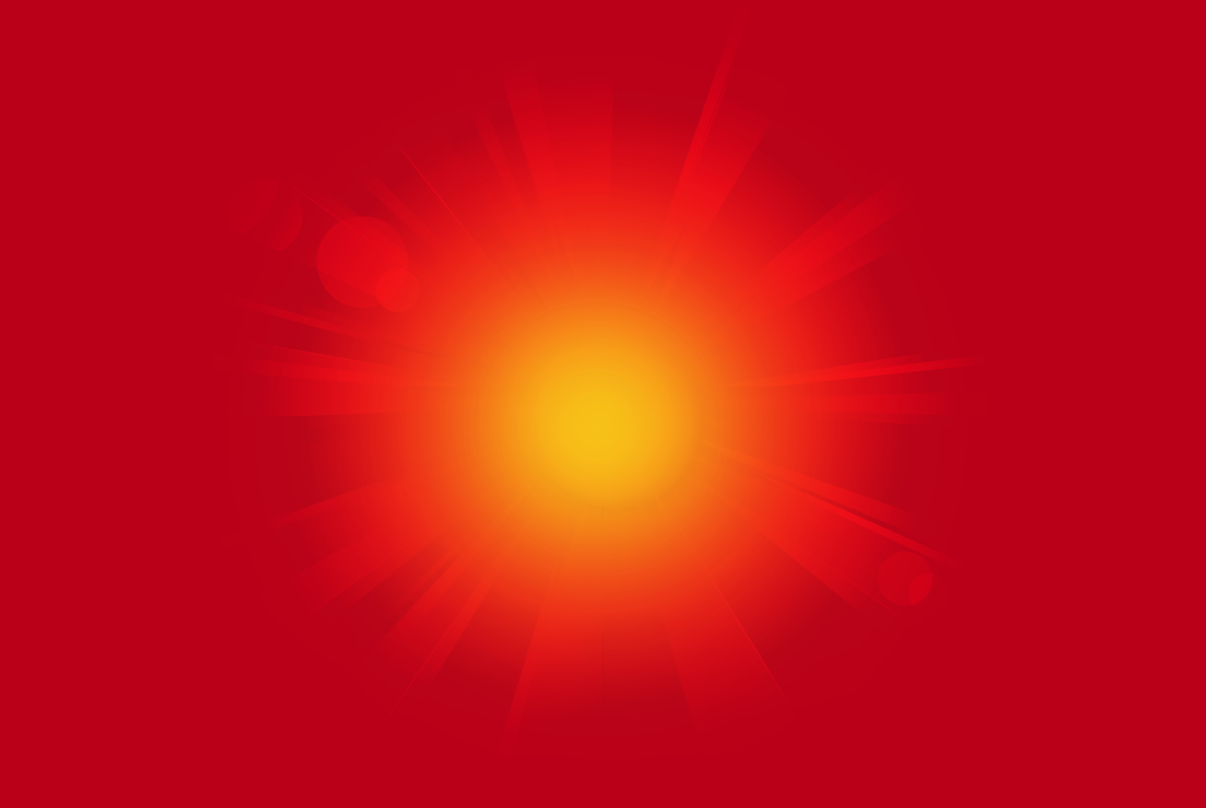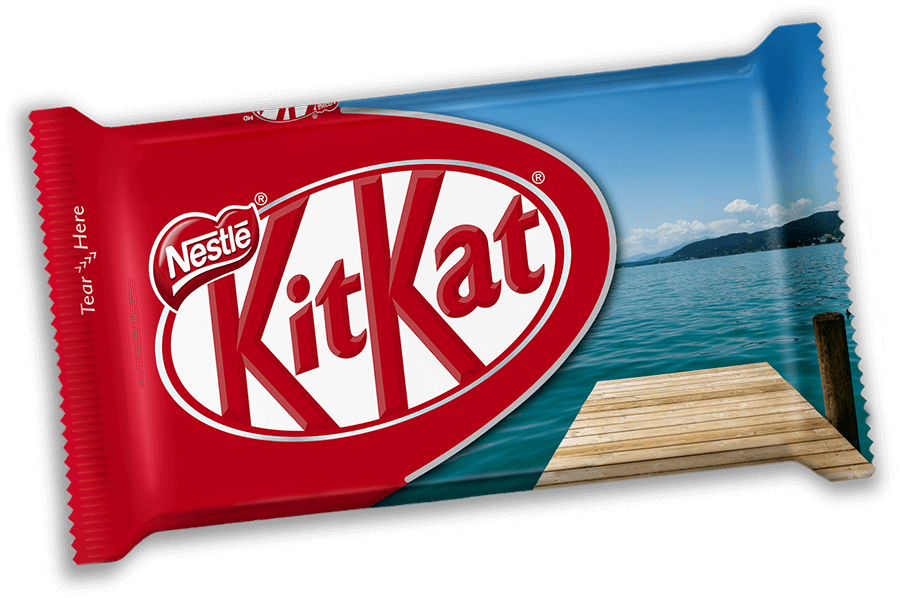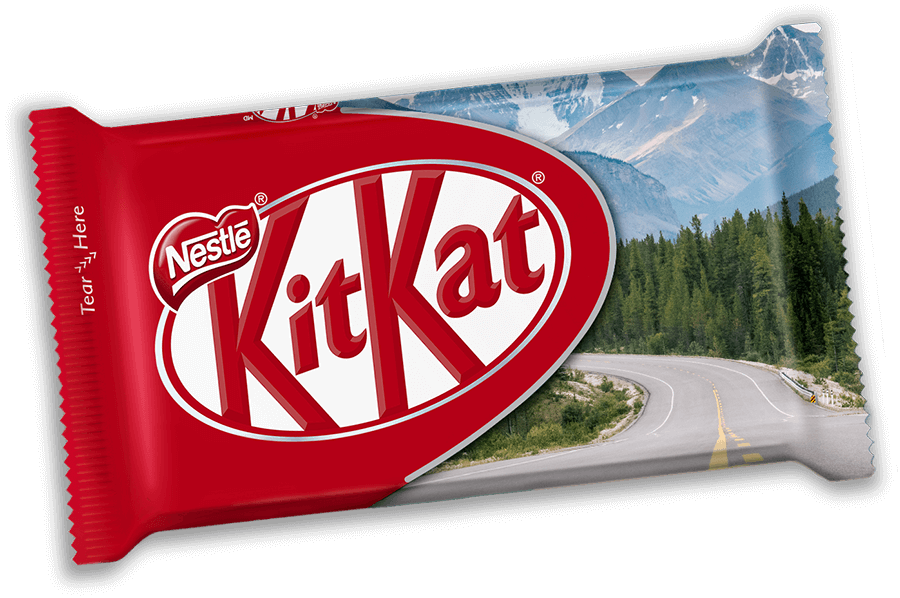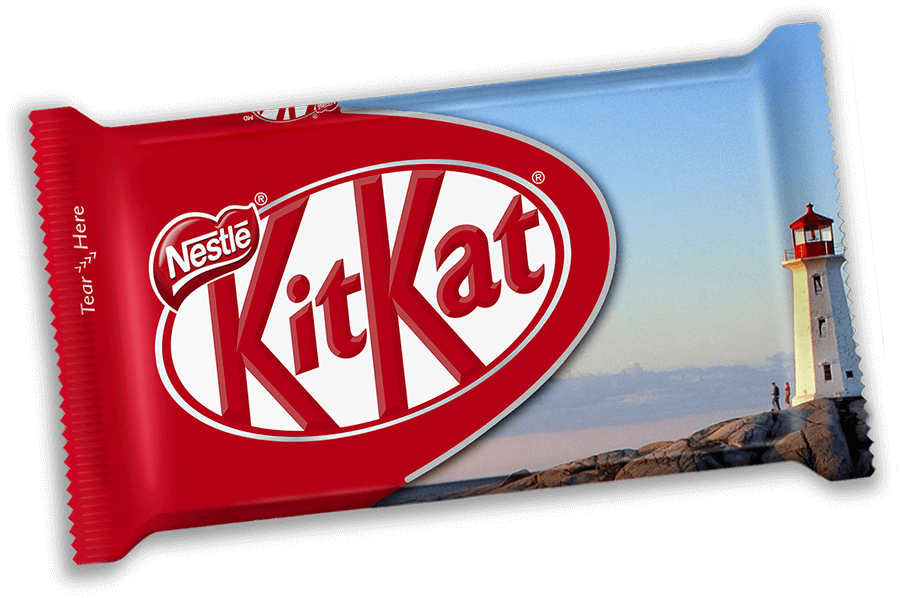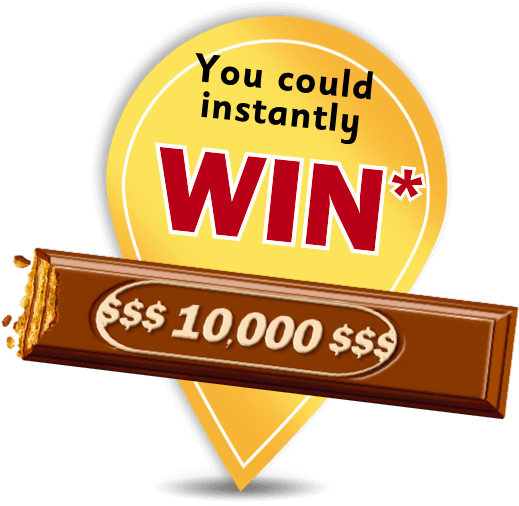 Find it. Break it. Win it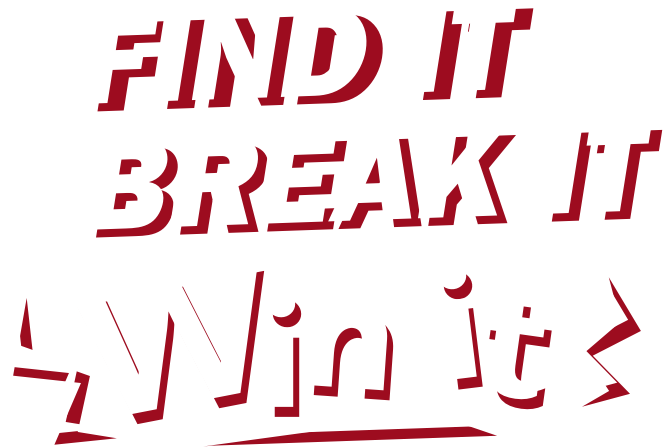 Find one of three winning Breakation KITKATs and instantly win $10,000 towards the trip you've been dreaming of. Start that road trip, rent that cottage, or board that flight. Where you go is up to you.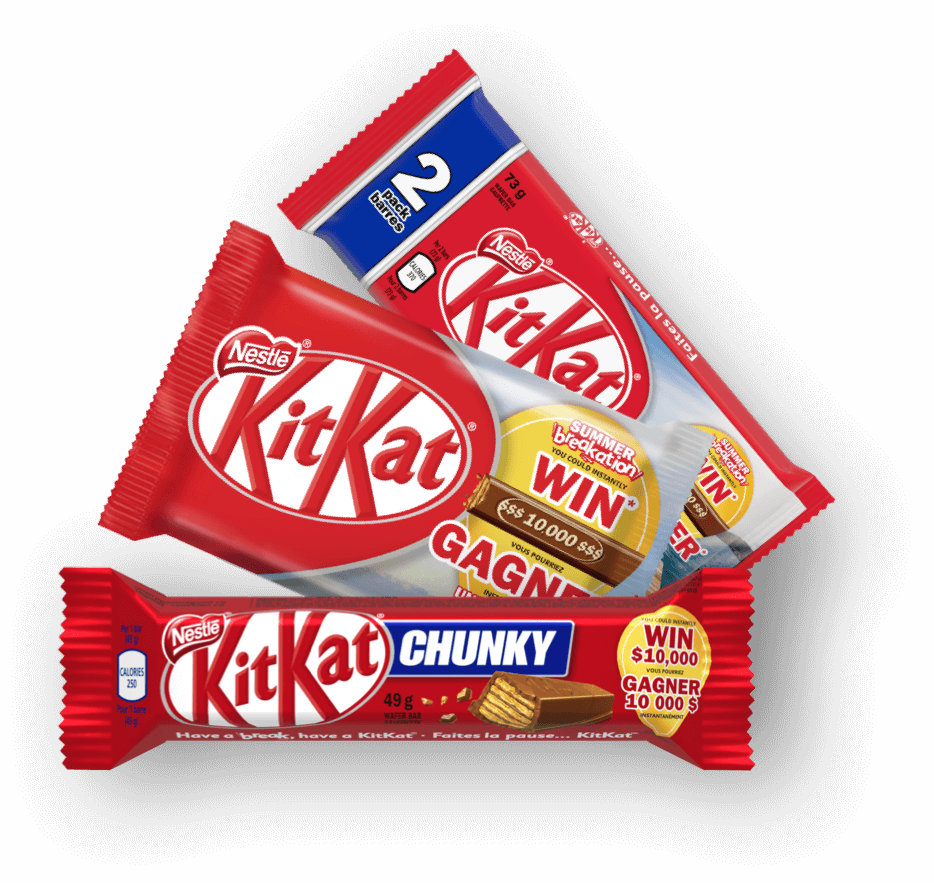 Frequently Asked Questions

SPECIALLY MARKED:
KITKAT Four Finger candy bars (45g) (UPC 059800000031)
KITKAT Chunky candy bars (49g) (UPC 059800201711)
KITKAT King candy bars (73g) (UPC 059800516419)
STEP 1: Keep the winning card and call us for details on how to claim your prize (1-877-235-9990)
STEP 2: Please be sure to keep a photocopy of your winning card for your records, as you will be required to send in the original in order to claim your Prize.
STEP 3: On a plain piece of paper, print your full name, complete address including postal code, date of birth, daytime telephone number, and email address, and mail it, together with your original Winning Card to: Promotion Solutions, KITKAT Breakation Contest (Game Card) - Dept. 4223, 2390 Bristol Circle-unit 3, Oakville ON, L6H6M5.
It is recommended that the use of registered mail or courier service be used with signature requested.
Winning cards must be received by October 31, 2022.
Purchase a participating, specially marked participating KITKAT candy bar (see question #1 for participating products) to reveal whether your KITKAT contains a winning game card.
See 4.ii in the official rules for no purchase method of entry.
No, the Inside of the wrapper has nothing to do with whether you are a winner. Your KITKAT candy bar must contain a winning game card to determine if you are a potential winner.  A Winning Card will read as follows: "Congratulations, you are a potential winner!". If you are not a potential winner, there will be no card whatsoever.
The contest commences at 12:00:01 AM EDT on April 1, 2022 and ends at 11:59:59 PM EDT on August 31, 2022.
You must be a resident of Canada who has reached the age of majority. Please see section 2 of the rules for further details.
There are 3 prizes in the Contest, each consisting of $10,000.00 (CDN).
Three (3) winning cards, each associated with one (1) prize will be seeded randomly amongst the Participating Products and will be available during the Contest Period. One (1) Winning Card will be seeded randomly amongst 11,440,000 KITKAT Four Finger candy bars; one (1) Winning Card will be seeding randomly amongst 2,758,000 KITKAT Chunky candy bars; and one (1) Winning Card will be seeded randomly amongst 2,975,000 KITKAT King candy bars.
You may only win 1 prize.
Unfortunately if a winning card is lost or misplaced, we are unable to award the prize. A winning card must be verified in order for an entrant to be declared a winner.
You will be mailed your coupon within 2 business days of receiving your no purchase request. Please allow approximately 2 weeks from mailing your request to receiving your coupon in the mail. We are not responsible for any no purchase requests that are lost or misdirected.
Rules and Regulations

Warning:
Reading the Rules & Regulations may result in the need for a break.
You should probably have a KITKAT nearby.
All trademarks are owned by Société des Produits Nestlé S.A., Vevey, Switzerland and used under license. ©2022 Nestlé.