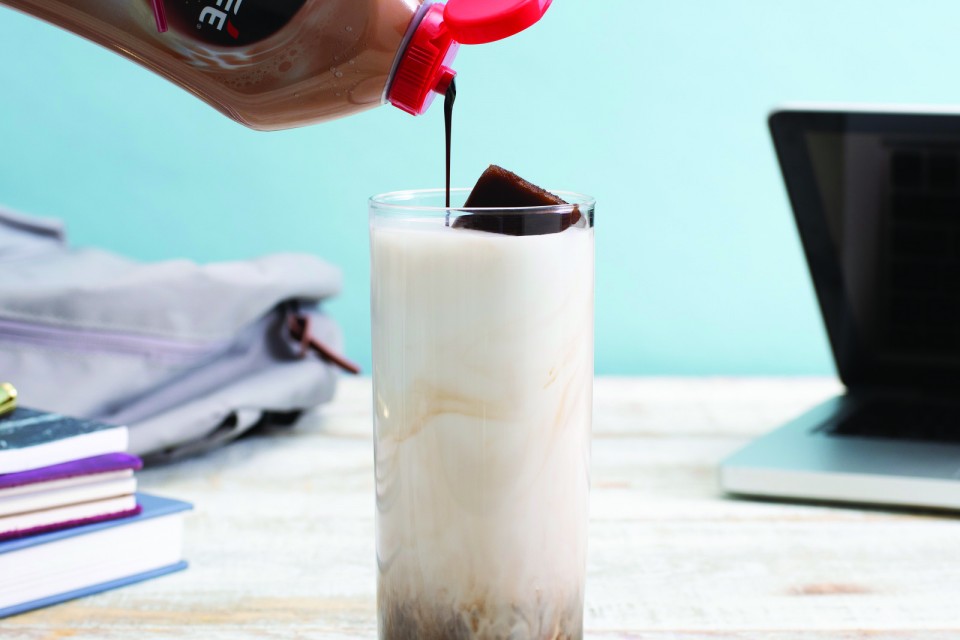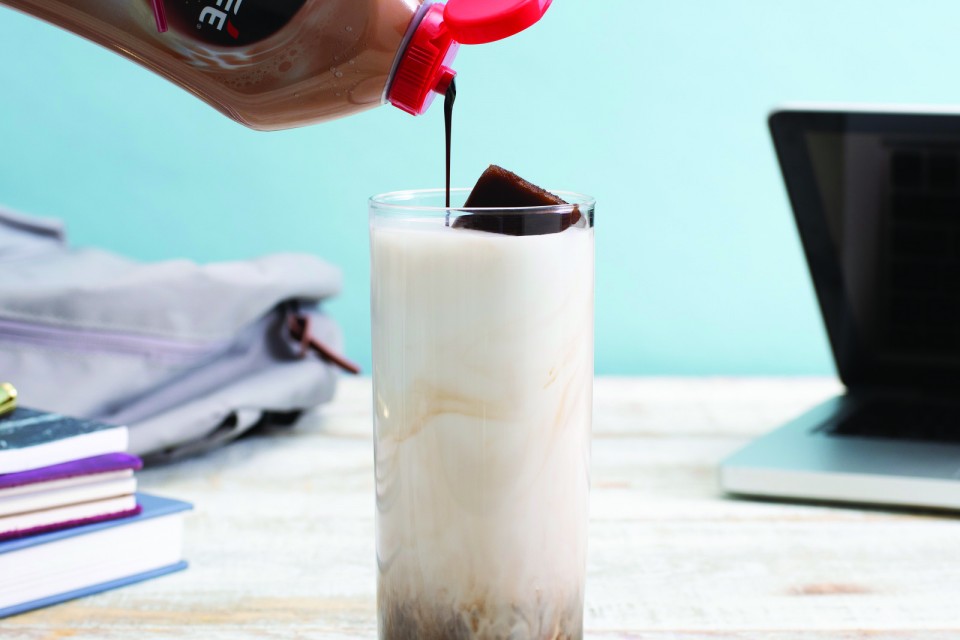 This fun java swirl makes a refreshing drink that tastes as yummy as it looks.
What you need
How to prepare
Instructions
Ice Java Ice Cubes: Stir together Sweet & Creamy Ice Java with 1 cup (250 mL) water until blended. Pour into ice cube tray; freeze for about 4 hours or until set.
Iced Coconut Java Swirl: Fill glass with Ice Java Ice Cubes. Pour in coconut milk. Drizzle Sweet & Creamy Ice Java into glass. As syrup settles, it will create a swirl in the glass.
Tips
Garnish
with a dollop of coconut whipped cream topping and sprinkle of toasted coconut if desired.