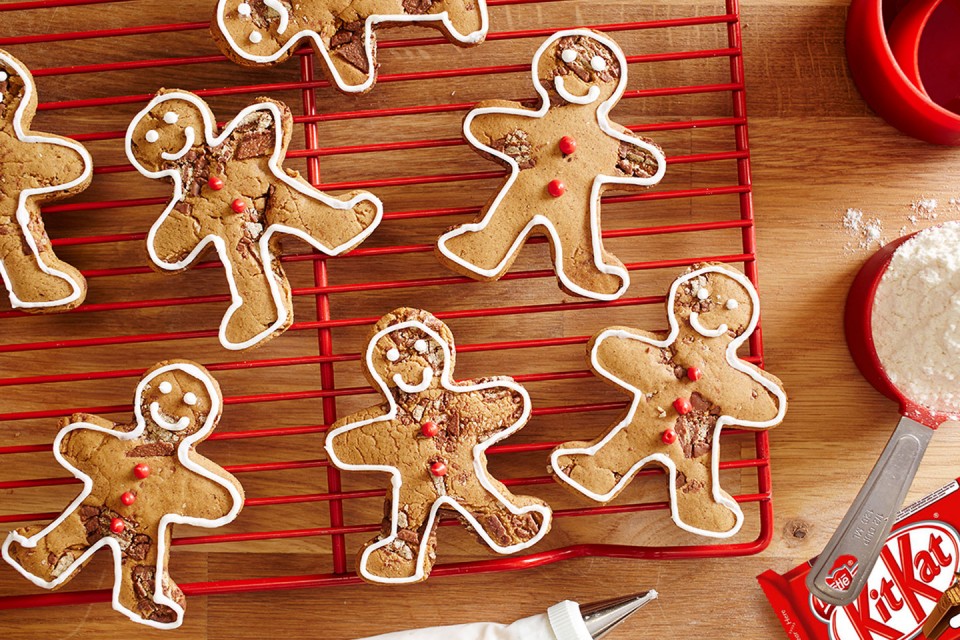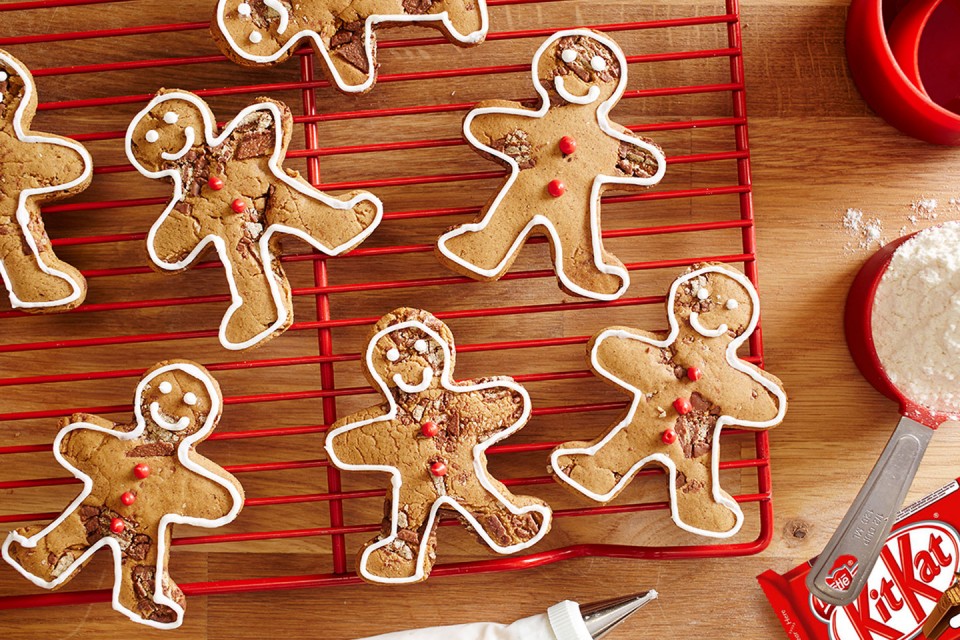 Dear Holiday Season, you're welcome. With love, Ginger-Break Men.
What you need
Ingredients
1
your favourite KIT KAT product (chopped)
1
Your favourite ginger bread recipe
How to prepare
Instructions
Find your favourite gingerbread recipe and make the dough. Chop up your favourite KIT KAT product and mix it into the raw dough. Cut out your Ginger-Break men using gingerbread cookie cutters. Bake, break and enjoy!
Tips
Make it your own
You can also use the dough to make a gingerbread house for your gingerbread men!
Play with colour
Use coloured icing to decorate the gingerbread men!