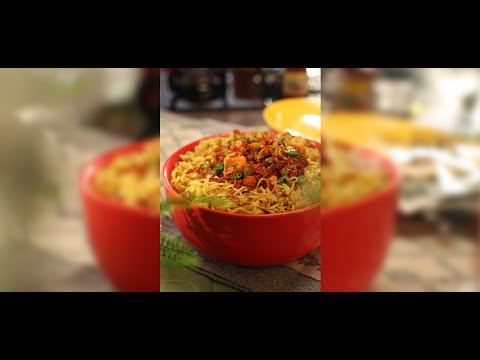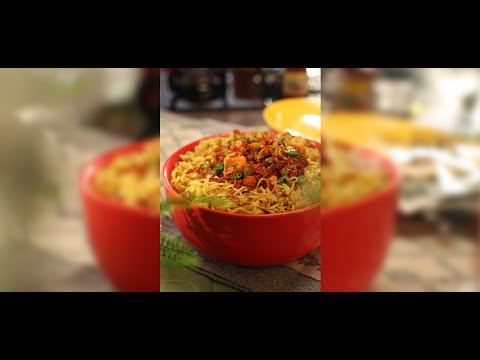 Biryani or your favourite MAGGI Masala Noodles? Now you don't have to choose. This epic MAGGI Noodles Biryani Recipe combines your favourite 2-Minute Masala Noodles with a Biryani twist. Packed with lots of vegetables and aromatic spices, this easy and delicious meal will be a hit with the whole family. It can be served at home for everyday cooking or for special occasions like holidays and celebrations.
What you need
Ingredients
1 Packet 2-Minute Masala Noodles
2 grams Spices, cinnamon, ground
8 grams Spices, cloves, ground
2 Teaspoons Ginger-Garlic paste
360 grams Tomatoes, red, ripe, raw, year round average
3 grams Spices, pepper, red or cayenne
2 Teaspoons Coriander Powder
1 teaspoon Spices, fennel seed
150 grams Peas, green, raw
10 grams Coriander (cilantro) leaves, raw
10 grams Peppermint, fresh
1/2 cup Fried Onion (chopped)
How to prepare
Instructions
Prepare ingredients as mentioned in the list.
Heat oil in a pan. Add the green cardamom, cinnamon and cloves. Then, add the onions and ginger-garlic paste and sauté for 5 minutes. Add the tomatoes and cook till they are soft.
Add the red chilli powder, coriander powder and saunf powder, fry for a minute. Add the chopped vegetables and peas, cook till tender. Add salt to taste.
Cook MAGGI Masala Noodles as per instructions on the pack. In a serving dish put half the cooked MAGGI Noodles, then put half the cooked vegetables. Now, put the remaining MAGGI Noodles and cooked vegetables.
Serve hot garnished with coriander leaves, mint leaves and fried onions.