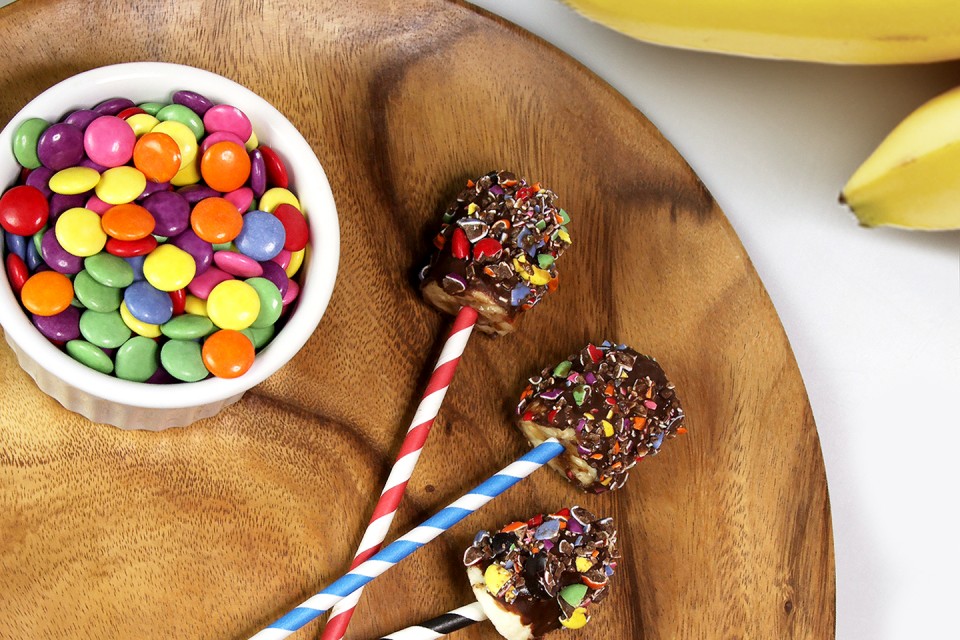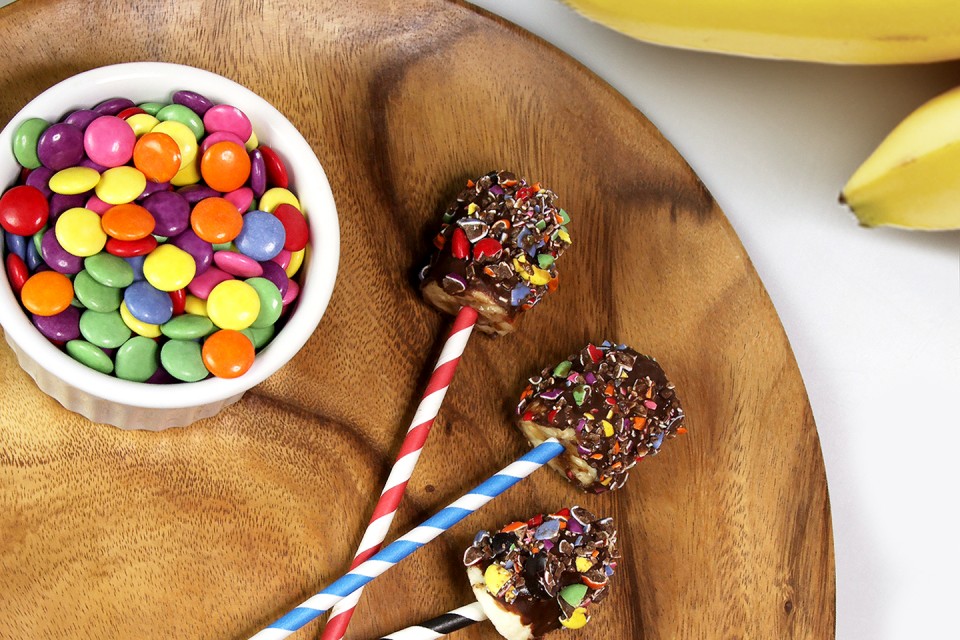 You'll go bananas for this bite size treat!
What you need
Ingredients
2 bars (42g x 2)
AERO milk chocolate bars
How to prepare
Instructions
Cut bananas into 4 even-sized pieces. Insert a straw or popsicle stick into each piece and place on parchment paper. Freeze for 2 hours. Place AERO bars in microwave-safe bowl and microwave in 15-second increments, until melted. Dip banana pieces in melted chocolate and roll in crushed SMARTIES. Return to freezer to harden, if necessary.
Tips
The best mmmelt
For best results, break bars into pieces before microwaving, and stir every 15 seconds until melted.
Try it with strawberries
This recipe is delicious made with strawberries, too!