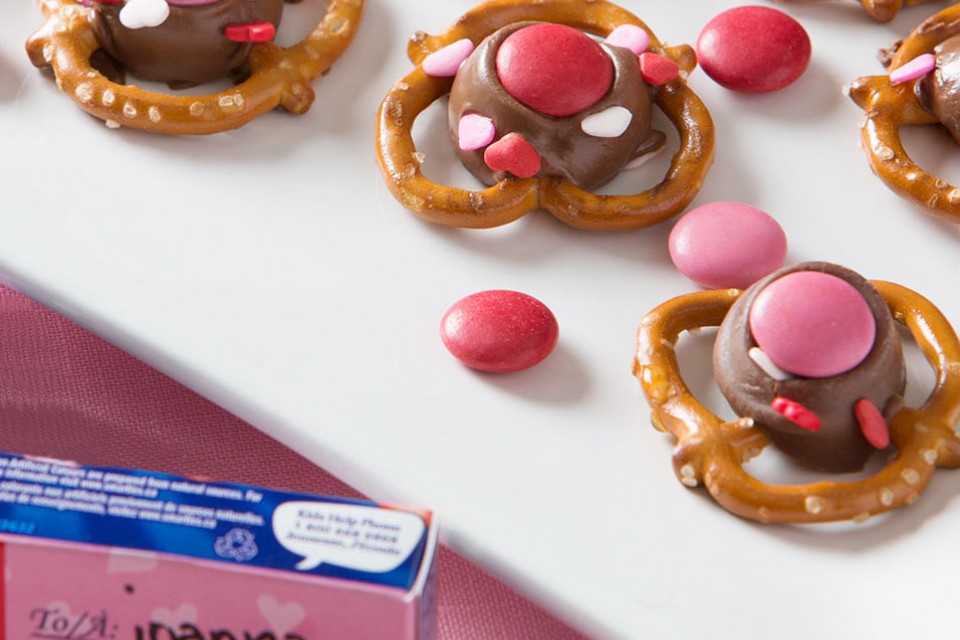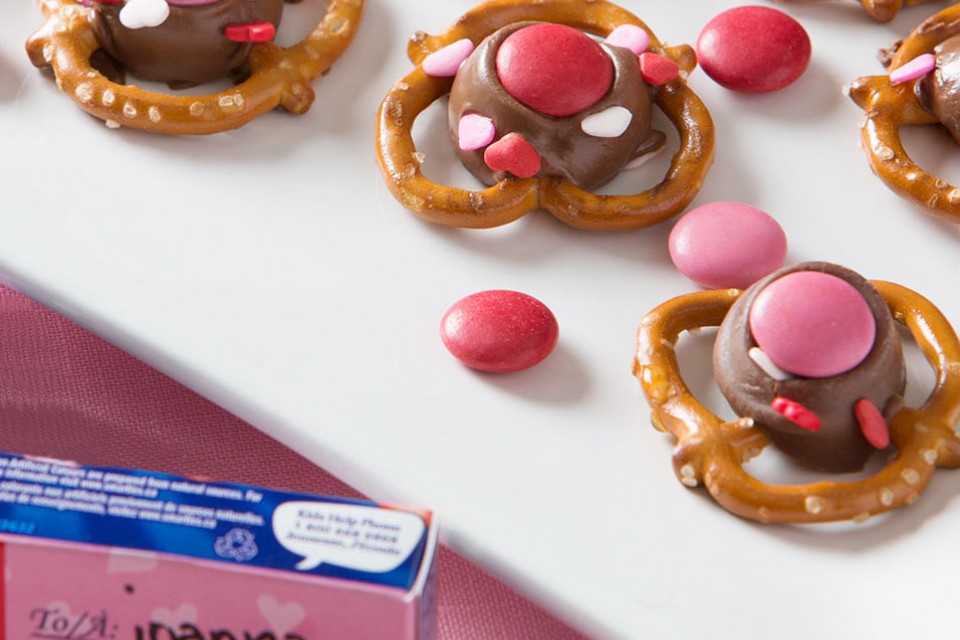 A sweet and salty way to say 'Happy Valentine's Day'. Just one is enough to melt your heart!
What you need
Ingredients
red & pink sprinkles
As needed
How to prepare
Instructions
Pre-heat oven to 170 degrees.
Lay pretzels out on a baking sheet covered in parchment or wax paper. Place a ROLO on each pretzel.
Pop the tray in the oven for 3-5 minutes, just enough to let the chocolate soften a little.
Press a SMARTIE onto each Rolo, and decorate with pink and red sprinkles.
Place in a gift box or gift bag, and get ready to make someone's day.