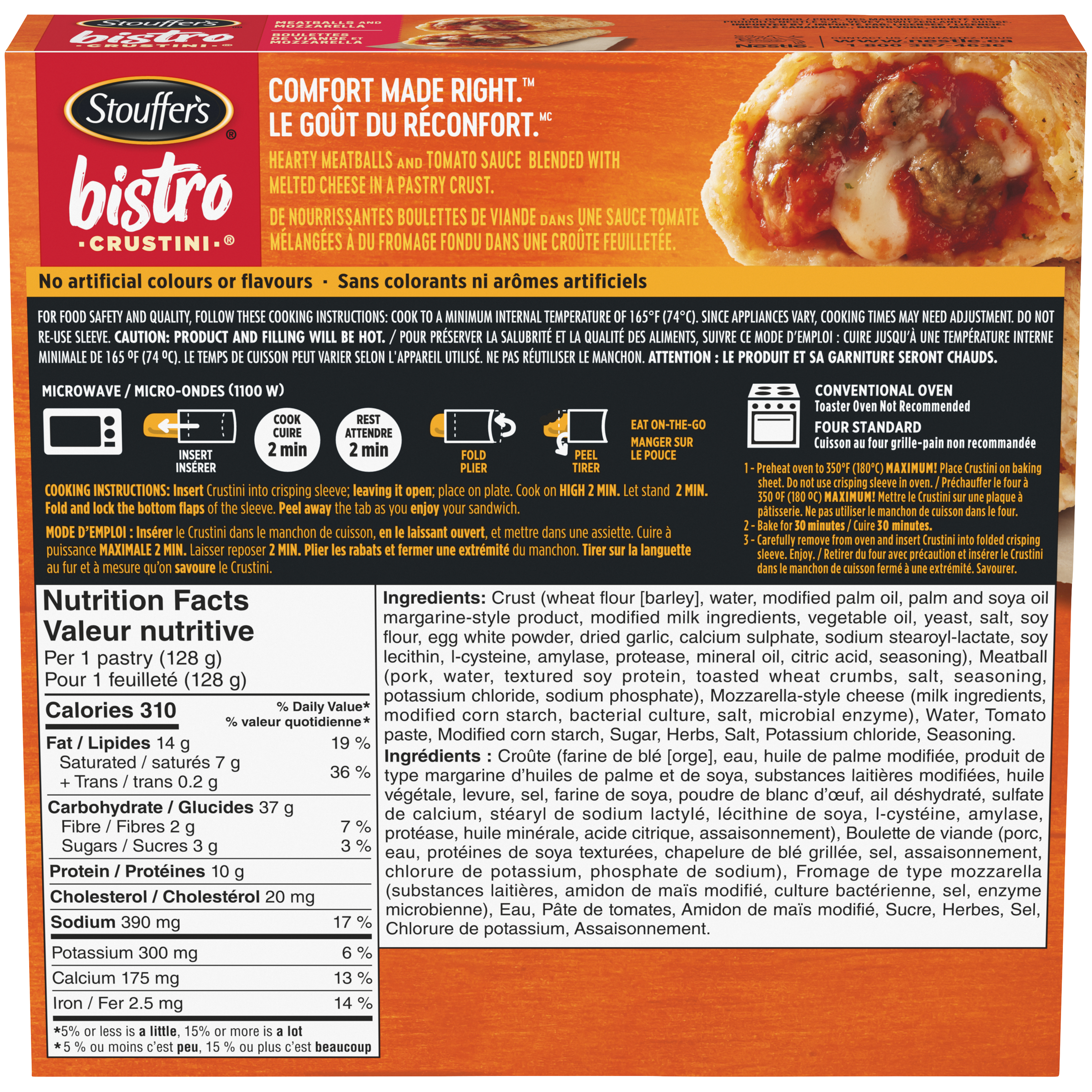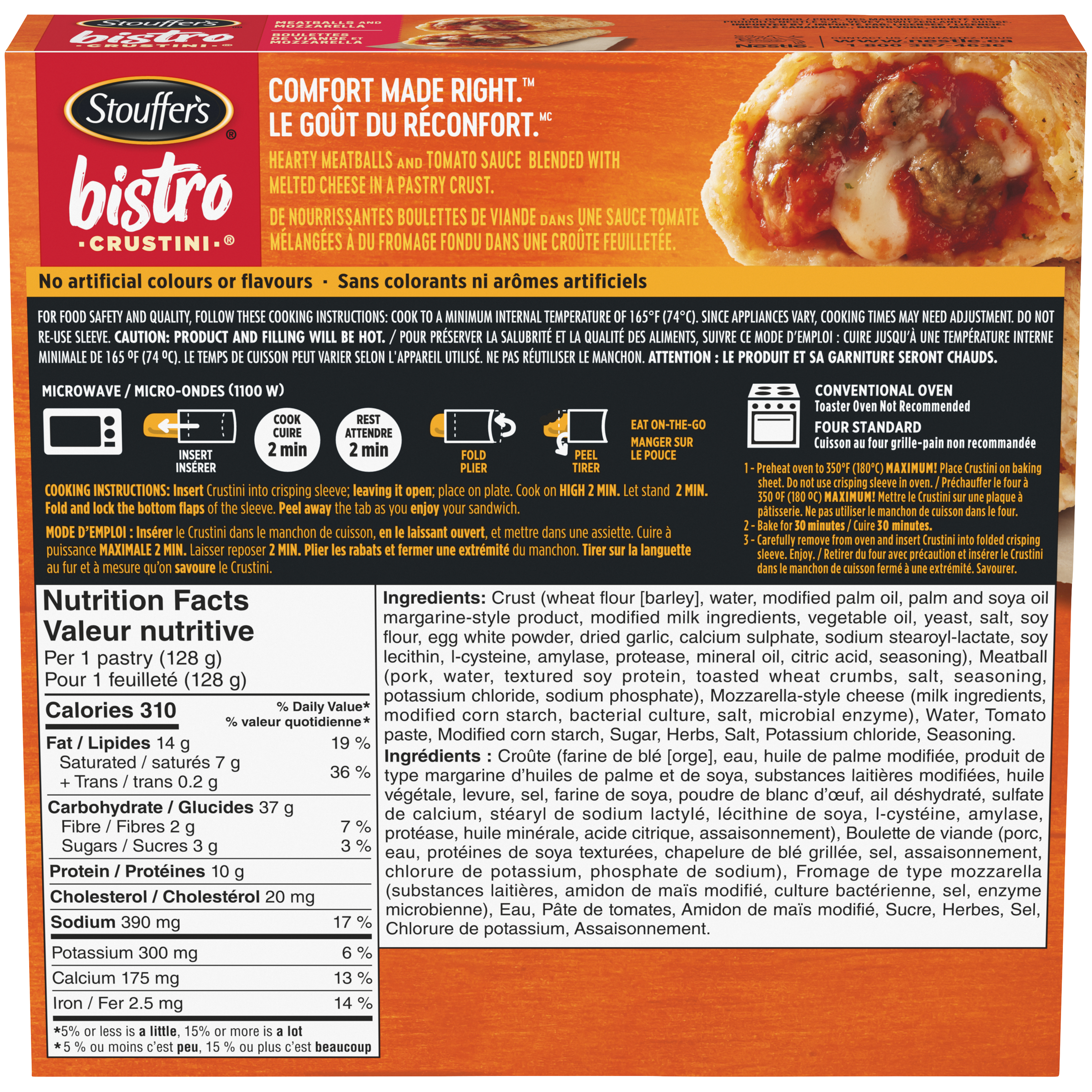 STOUFFER'S BISTRO Crustini Meatballs and Mozzarella
Take time to savour each bite of our flaky croissant style crust, filled with meatballs, cheese and tomato sauce.
STOUFFER'S BISTRO Crustini Meatballs and Mozzarella
Features and Benefits
Delicious flaky crust
Microwave ready in minutes
Great on the go
STOUFFER'S BISTRO Crustini Meatballs and Mozzarella
Nutrition Information
STOUFFER'S BISTRO Crustini Meatballs and Mozzarella
Ingredients
Crust (wheat flour [barley], water, modified palm oil, palm and soya oil margarine-style product, modified milk ingredients, vegetable oil, yeast, salt, soy flour, egg white powder, dried garlic, calcium sulphate, sodium stearoyl-lactate, soy lecithin, l-cysteine, amylase, protease, mineral oil, citric acid, seasoning), Meatball (pork, water, textured soy protein, toasted wheat crumbs, salt, seasoning, potassium chloride, sodium phosphate), Mozzarella-style cheese (milk ingredients, modified corn starch, bacterial culture, salt, microbial enzyme), Water, Tomato paste, Modified corn starch, Sugar, Herbs, Salt, Potassium chloride, Seasoning.
FOR FOOD SAFETY AND QUALITY, FOLLOW THESE COOKING INSTRUCTIONS: COOK TO A MINIMUM INTERNAL TEMPERATURE OF 165°F (74°C). SINCE APPLIANCES VARY, COOKING TIMES MAY NEED ADJUSTMENT. DO NOT RE-USE SLEEVE. CAUTION: PRODUCT AND FILLING WILL BE HOT.
MICROWAVE (1100 W)
INSERT
COOK 2 min
REST 2 min
FOLD
PEEL
EAT ON-THE-GO
COOKING INSTRUCTIONS: Insert Crustini into crisping sleeve; leaving it open; place on plate. Cook on HIGH 2 MIN. Let stand 2 MIN. Fold and lock the bottom flaps of the sleeve. Peel away the tab as you enjoy your sandwich.
CONVENTIONAL OVEN
Toaster Oven Not Recommended
1. Preheat oven to 350°F (180°C) MAXIMUM! Place Crustini on baking sheet. Do not use crisping sleeve in oven.
2. Bake for 30 minutes.
3. Carefully remove from oven and insert Crustini into folded crisping sleeve. Enjoy.