Have a break.®
We'll stop at nothing to make your break better. Not even at a picturesque waterfall.
Have a break.®
We'll stop at nothing to make your break better. Not even at a picturesque waterfall.
How We're Helping During COVID-19
As the world navigates COVID-19, the food and beverage industry's role has become more important than ever. Simply put, it's responsible for making sure that Canadians have access to the products they depend on. That's a responsibility we take very seriously.
The safety of our frontline workers is our number one priority. On top of our already high standards, we've taken additional measures to further enhance the safety & hygiene in all of our factories, offices and distribution centres. To help protect our employees, we've enforced proper usage of personal protective equipment and have implemented physical distancing measures within each factory.
Our employees are the heart of our organization. As a thank you for their dedication and outstanding service, we are providing additional financial support to all employees located in our factories, distribution centres, and locations where there have been temporary shutdowns related to COVID-19, including the KITKAT CHOCOLATORY.
In addition to taking active measures to keep our employees safe and protected, Nestlé Canada is stepping up to support communities across Canada. To date, we've donated over $3 million of monetary and food products to support important community organizations like the Canadian Red Cross, Food Banks Canada, Kids Help Phone, MLSE's "Bringing Toronto back to its feet", Seeds of Hope Foundation, The United Way, and more.
The Official Bar of Break Taking for over 80 years!
See All Recipes
Keep Exploring
For every KIT KAT from our chocolate factory in Toronto we purchase 100% sustainable cocoa certified by UTZ as part of Nestlé Cocoa Plan.
We've proudly supported Kids Help Phone for over 25 years!
Over 22 Billion KIT KAT fingers are consumed globally every year!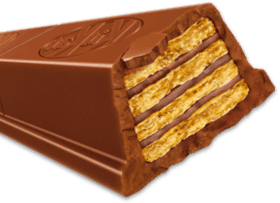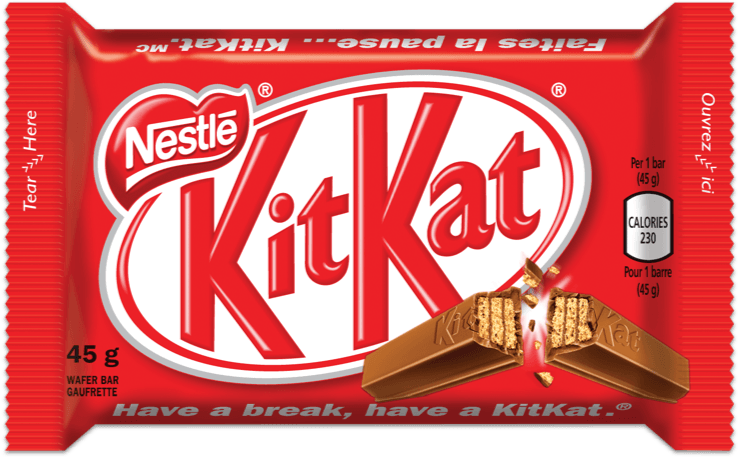 Downtime
In this original video series from Vice and KITKAT, we deep dive into birding breaks by rockstars.