Get through the morning.
one way, or another.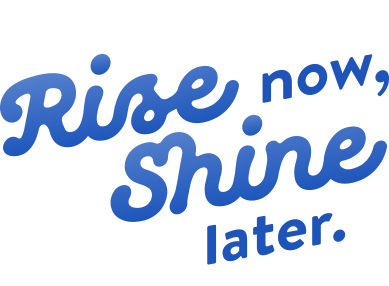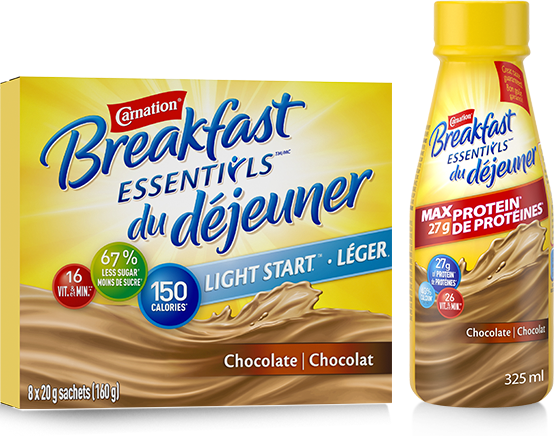 A nutritious and delicious way to start the day
See All Recipes
Keep Exploring
"I love it, it is a fast and easy way to get some nutrition in the mornings when I really do not have the time to eat a balanced breakfast. It also makes an excellent snack throughout the day."
★★★★★
Write a Review
PRODUCTS
Find the Carnation Breakfast Essential that fits you
CARNATION® Breakfast Essentials™ Light Start - Chocolate
PRODUCTS
Find the Carnation Breakfast Essential that fits you
CARNATION® Breakfast Essentials™ Max (27 g) Protein - Chocolate
PRODUCTS
Find the Carnation Breakfast Essential that fits you
Carnation Breakfast Essentials Powder Drink Mix - Chocolate
PRODUCTS
Find the Carnation Breakfast Essential that fits you
Carnation Breakfast Essentials Powder Drink Mix - Vanilla
PRODUCTS
Find the Carnation Breakfast Essential that fits you
Carnation Breakfast Essentials Powder Drink Mix - Strawberry
PRODUCTS
Find the Carnation Breakfast Essential that fits you
Carnation Breakfast Essentials Powder Drink Mix - Variety Pack
PRODUCTS
Find the Carnation Breakfast Essential that fits you
Carnation Breakfast Essentials Ready To Drink - Chocolate
PRODUCTS
Find the Carnation Breakfast Essential that fits you
Carnation Breakfast Essentials Ready To Drink - Vanilla
PRODUCTS
Find the Carnation Breakfast Essential that fits you
Carnation Breakfast Essentials Ready To Drink - Strawberry
PRODUCTS
Find the Carnation Breakfast Essential that fits you
Find the Carnation Breakfast Essential that fits you