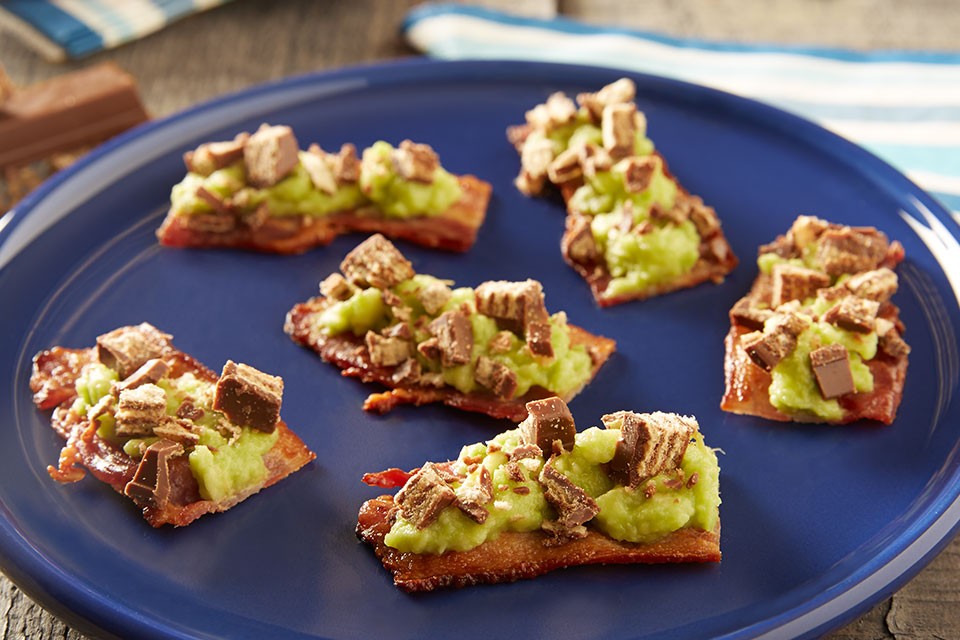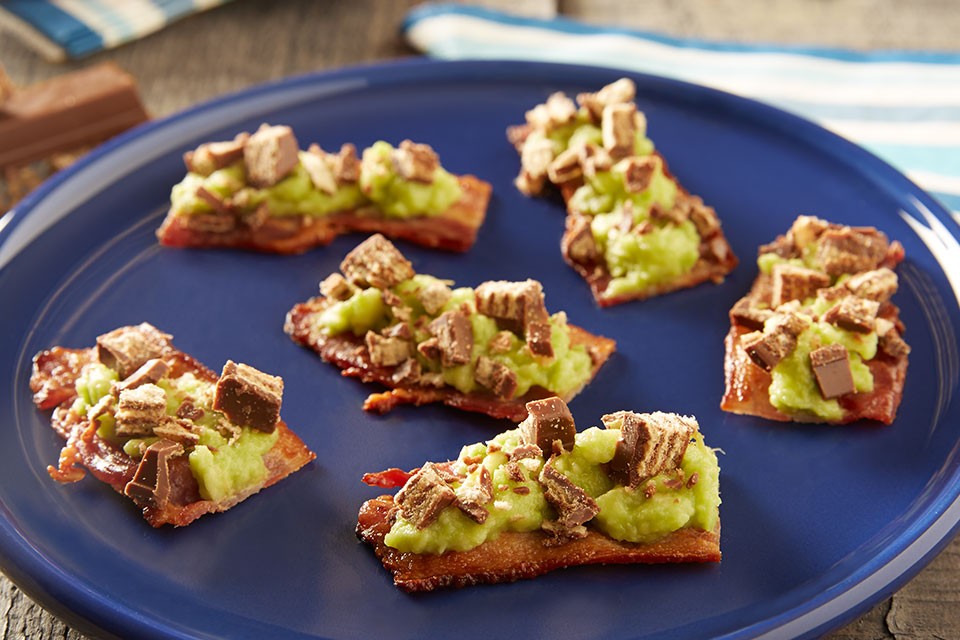 KIT KAT, bacon and avocado
Skill level:
Intermediate
What you need
2 bars (50 g each)
KIT KAT Chunky
2
ripe avocados (halved, seeded and peeled)
How to prepare
Instructions
Cook bacon in your favourite style and set aside.
Mash up the skinless, seedless and peeled avocado. Spread one tablespoon of avocado on each bacon strip.
Sprinkle crushed KIT KAT Chunky on top of each strip, and dig in!
Tips
Try it with a KIT KAT strip
Top with a treat-size KIT KAT finger for a chocolatey kick!