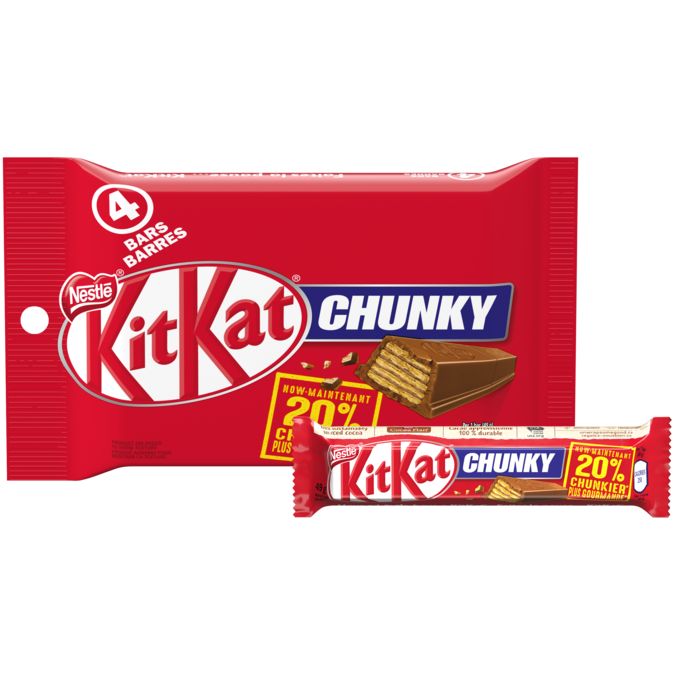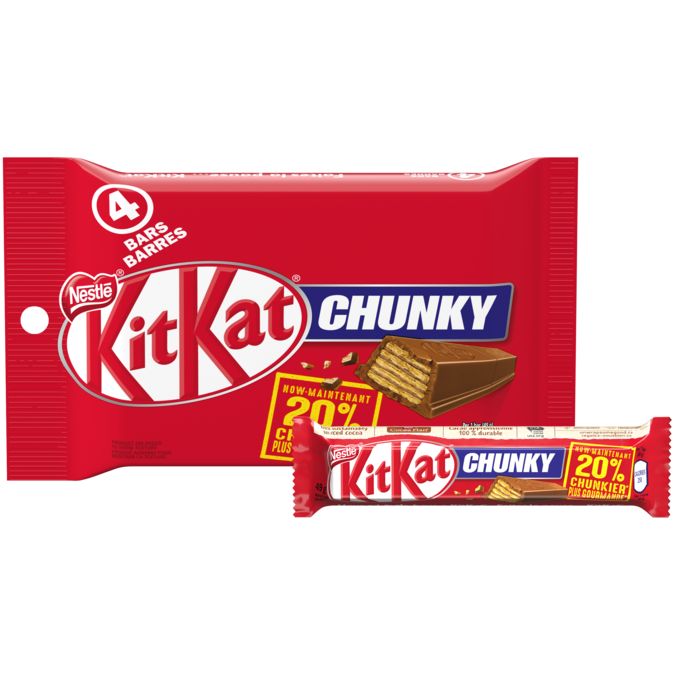 KIT KAT Chunky
NESTLÉ® KITKAT® CHUNKY Milk Bar is the ideal treat for any break time. Simply unwrap the bar and snap off one chunk to enjoy the same great taste of KITKAT® with a BIGGER hit of crisp wafer and thick milk chocolaty coating. HAVE A BREAK, HAVE A KITKAT®.
KIT KAT Chunky
Features and Benefits
Crispy wafer covered with a thick milk chocolaty coating

For a treat with a bit more bite

Made with natural flavours and no artificial colours

Multipack of 4 KITKAT® CHUNKY bars

Made with sustainably sourced cocoa from the NESTLÉ COCOA PLAN®
KIT KAT Chunky
Nutrition Information
KIT KAT Chunky
Ingredients
Sugar, Modified Milk Ingredients, Wheat Flour, Cocoa Mass, Cocoa Butter, Palm, Palm Kernel, Coconut and Vegetable Oils, Sunflower and Soy Lecithin, Yeast, Sodium Bicarbonate, Salt, Natural Flavours.