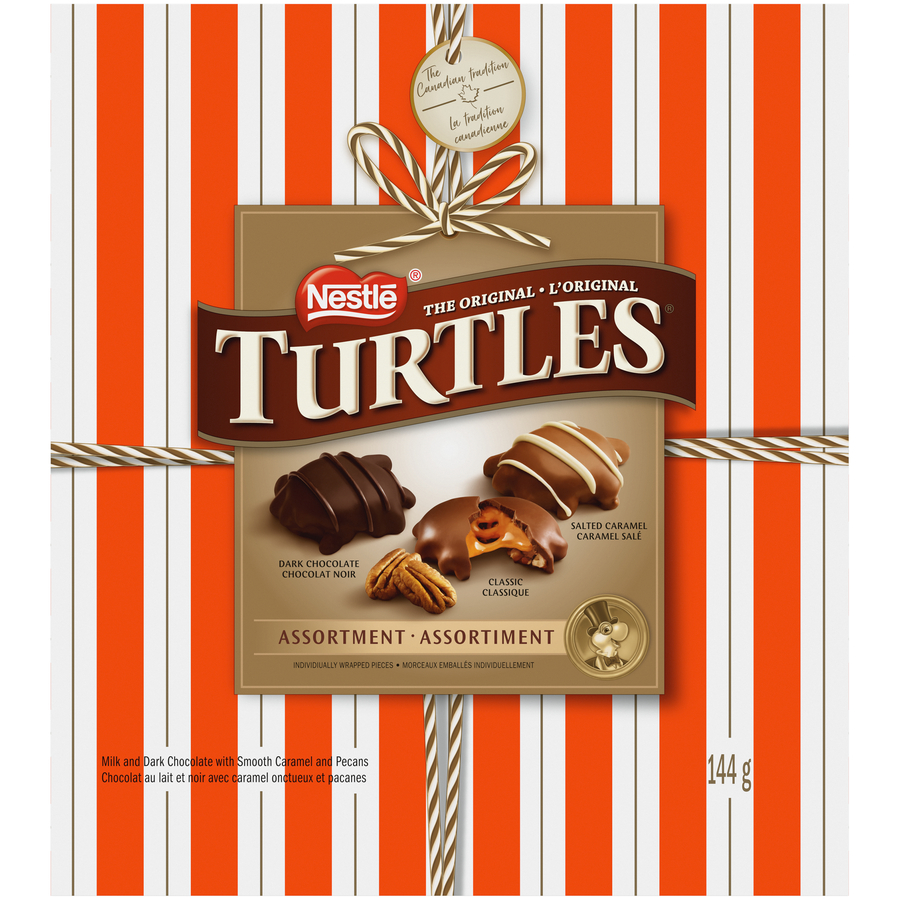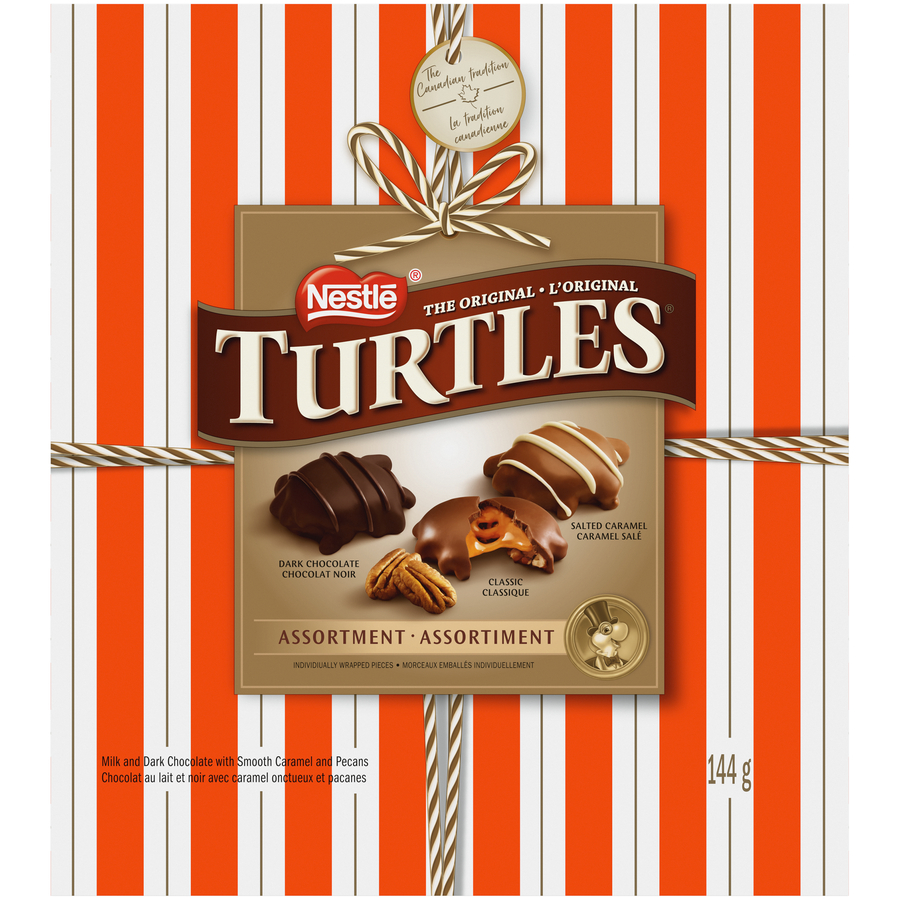 TURTLES Assorted Gift Box
Canadians can't get enough of the irresistible taste of NESTLÉ TURTLES. Continue the tradition of gifting the slow pull of caramel with family and friends this holiday season with NESTLÉ TURTLES Holiday Chocolate Assorted Gift box (144 g). This specially-designed holiday box is loaded with three incredible flavours, all individually wrapped: TURTLES Classic – rich milk chocolate draped over smooth caramel and crunchy pecans; TURTLES Dark Chocolate – decadent dark chocolate draped over smooth caramel and pecan pieces; and TURTLES Salted Caramel – rich milk chocolate draped over salted caramel and pecans. Just imagine that slow pull of creamy caramel and the crunch of pecan pieces that are nothing less than pure delight. Prepared in Canada, NESTLÉ TURTLES are a proud Canadian tradition, perfect for gifting and sharing with loved ones. Maybe if you're lucky, the recipient will share a piece back and have you saying, "MMM…I love TURTLES!".
TURTLES Assorted Gift Box
Features and Benefits
Gift box loaded with three TURTLES flavours: classic milk chocolate, decadent dark chocolate, and salted caramel

Individually-wrapped in a festively-decorated gift box, all ready to sign and share

Made with real pecans and all-natural flavours

 

Made with 100% sustainably sourced cocoa, certified by Rainforest Alliance, as part of the NESTLÉ Cocoa Plan
TURTLES Assorted Gift Box
Nutrition Information
TURTLES Assorted Gift Box
Ingredients
Sugars (Sugar, Glucose Syrup), Pecans, Modified Milk Ingredients, Cocoa Butter*, Unsweetened Chocolate*, Modified Palm Oil, Soy Lecithin, Salt, Natural Flavour. *Rainforest Alliance Certified.