Stay Spooky, Stay Safe
This year, Halloween might seem a little different. That's why we created the Red Pumpkin Project – a Canada-wide community effort reminding families, friends, and Frankensteins to stay safe while having fun, whether you're trick-or-treating or staying at home!
Wear or display a red pumpkin this Halloween to encourage your community to stay safe. For all our trick-or-treating tips, Halloween activities, and advice from Today's Parent and industry experts, just scroll down…IF YOU DARE.
No matter how you're celebrating, let's keep Halloween safe and spooky for everyone!
Follow Local Public Health Advice
Keeping everyone safe this Halloween requires all of us. We've partnered with Today's Parent and industry experts like Dr. Sumontra Chakrabarti, Head of Infectious Diseases at Trillium Health Partners to share credible information. Please, do your part and follow guidelines from local government and public health authorities. If you need to stay home, we've got a full list of fun ideas below!
Tips for trick-or-treaters
Taking your favourite ghosts & goblins out to trick-or-treat? These tips will help you do it safely, while still being spooky of course.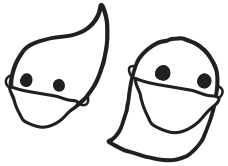 Wear a face mask or face covering that covers BOTH your mouth and nose.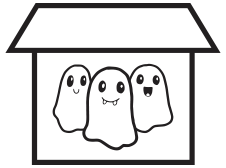 Trick-or-treat with people from your household.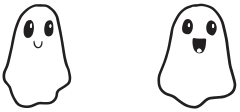 Remain 6-feet apart from people not in your household.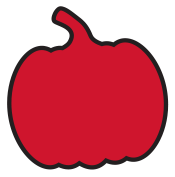 Display a Red Pumpkin on your costume to let others know you're practicing a safe Halloween. Download below!
Tips for handing out treats
Help your home become the safest (and spookiest) on the block with these ideas for Halloween night.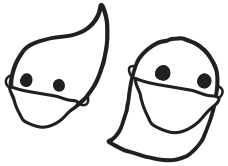 Wear a face mask or face covering that covers BOTH your mouth and nose.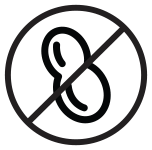 Keep kids with food allergies safe by offering peanut-free options.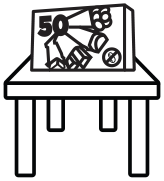 Position a table between yourself and trick-or-treaters (ideally outdoors).
Alternative Trick-or-Treating Tips
If you're looking to celebrate Halloween in whole new way, try these fun and safe activities from Today's Parent and Dr. David White, a family doctor from Toronto.
Dress up the family and set up a spooky video call with friends. Have some Halloween snacks nearby and make sure to give each child their time to shine.
On Halloween Day, dress up the kids and plan to show family and friends by having a costume parade from the sidewalk or porch. If you're feeling extra festive, bring bags of treats to safely deliver to extended family.
Display Your Red Pumpkin
Showing off a Red Pumpkin lets neighbours know that you're committed to keeping Halloween fun and safe for everyone. And, with so many ways to download and display it, being safe and spooky is easier than saying boo!
Fun activities for Halloween at home
Whether you're celebrating Halloween at home or looking for spooky things to do all month long, these fun and safe activities will keep the spirit alive. As always, please follow local public health guidelines when considering any activity.
If you want to stay spooky and cozy, stay in and watch a Halloween-themed movie or show. Festive snacks and drinks are encouraged, but costumes are a must!
Hide treats all over your home for little Frankensteins to find. Use bedroom or closet doors for a trick-or-treat experience, set up candy stations, or draw a helpful map..
Craft a Halloween-themed calendar. Fill days with activities, jokes, fun facts, whatever! For extra oomph, end the month with a Halloween Piñata.
Create a new Halloween tradition with a fun and spooky spirit who hides treats around the house all through October. For extra spirit points, have the kids search for treats while wearing their costumes.
Share Your Celebrations!
Show us how your family and friends are staying safe and spooky this Halloween by using #RedPumpkinProject.
From hair-raising decorations to fun-filled activities, we want to see all the ways you're safely keeping the spirit of Halloween alive!
#RedPumpkinProject
More Fun & Safe Activities
Nestlé has proudly partnered with Today's Parent to support a fun and safe Halloween for you and your community. Find more tips, tricks, and treats below.
Learn More
The content provided on this website is for informational purposes only, please consult your local public health authorities and visit the Government of Canada website for official guidance around safety this Halloween.